White House doubles down on Harris' Asia trip amid Afghan crisis: 'Many interests around the world'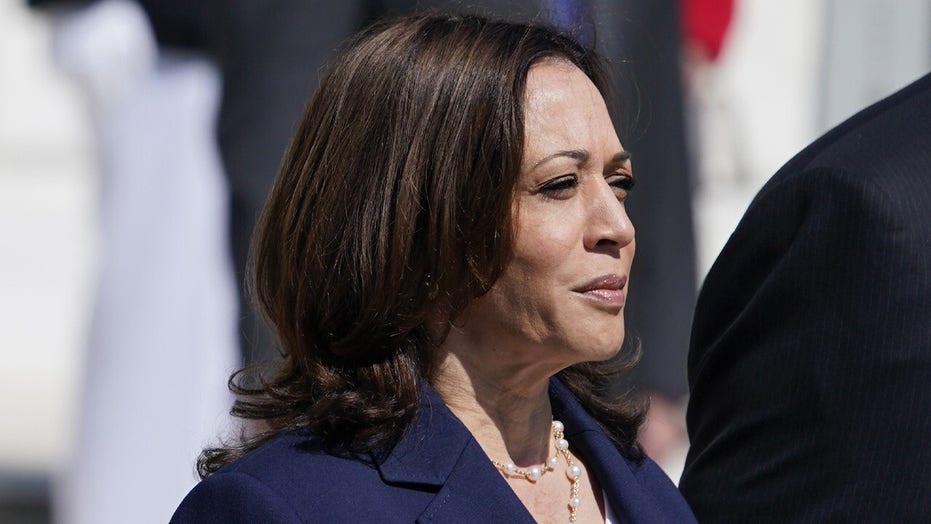 Critics blast Kamala Harris for 'deafening' silence on Afghan women
'Outnumbered' panel criticizes the vice president for not taking action to support women and children in Afghanistan as the Taliban takes control.
The White House doubled down on sending Vice President Kamala Harris to the Pacific amid the unfolding crisis in Afghanistan, telling Fox News that the United States "has many interests around the world."
The vice president's trip includes a stop in Vietnam amid an Afghan crisis that many have compared to the fall of Saigon in 1975.
"There are no planned changes to the Vice President's travel," a White House official told Fox News on Wednesday. "She is being briefed regularly on the situation in Afghanistan and she and her national security team are actively engaged in White House and interagency discussions. While in Southeast Asia, she will continue to be briefed regularly and will remain actively engaged."
The East Asia trip will mark Harris' second foreign mission. In June, the vice president visited Guatemala and Mexico seeking to examine the "root causes" of the migrant crisis at the U.S.-Mexico border. Biden had named her the "point person" on the border crisis.
In April, Harris told CNN she was the "last person in the room" when Biden decided to pull U.S. troops from Afghanistan.
Conservatives savaged Harris over her trip plans.
"The VEEP writers could not have scripted this better," former White House Press Secretary Sean Spicer remarked on Twitter.
"Honestly at this point I can't tell if they're punking us to see exactly how far they can push the tone deafness," Donald Trump Jr., son of the former president, chimed in. "It's like they're screaming F U America!"
Monica Crowley, a spokeswoman for the U.S. Treasury under former President Trump, also expressed her disbelief.
"This can't be real. Is NO ONE in this sham administration paying attention??" Crowley asked.
Fox News' David Sprout contributed to this report.
Source: Read Full Article