Trump blasts John Kerry for 'illegal meetings' with Iranian regime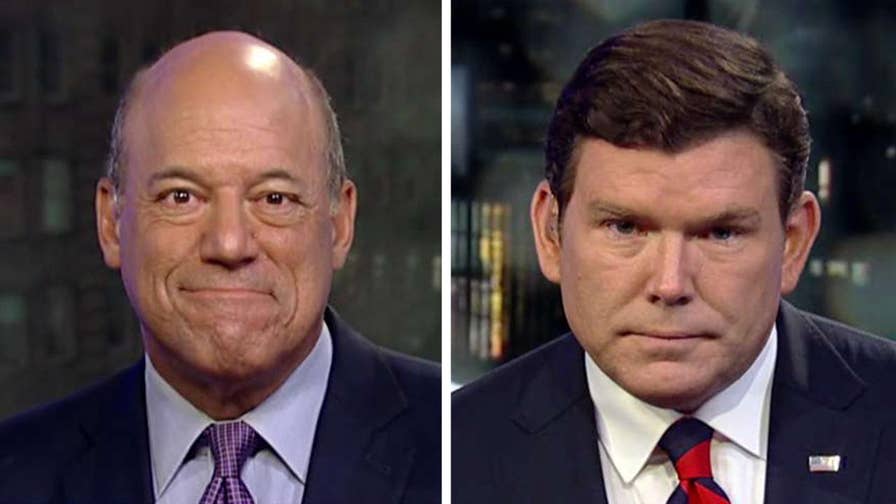 John Kerry engaging in shadow diplomacy?
Former Secretary of State John Kerry admits to meeting with Iranian officials; reaction and analysis from the 'Special Report' All-Stars.
President Trump blasted John Kerry for having "illegal meetings" with members of the Iranian Regime and questioned whether the former secretary of state was registered under the Foreign Agents Registration Act.
"John Kerry had illegal meetings with the very hostile Iranian Regime, which can only serve to undercut our great work to the detriment of the American people. He told them to wait out the Trump Administration! Was he registered under the Foreign Agents Registration Act? BAD!" Trump tweeted Thursday night.
The president's tweet came amid Republican criticism for Kerry's "shadow diplomacy" with Iran. Kerry admitted to having multiple meetings with Iranian officials behind the backs of Trump administration officials. Some of the meetings were in regards to the scrapped Iranian Nuclear Deal.
JOHN KERRY SLAMMED FOR 'SHAMEFUL' SHADOW DIPLOMACY AFTER ADMITTING TO MEETINGS WITH IRAN
The Foreign Agents Registration Act (FARA) is a disclosure statement that requires a person acting as an agent of a foreign principal in a political or quasi-political capacity to make public disclosure of their relationship with the foreign principal.
Kerry's meetings do not appear to violate FARA, but some have suggested they could be in violation of the Logan Act, which prohibits private citizens from negotiating on behalf of the U.S. government without authorization, though no one has ever been successfully prosecuted under the law.
A Kerry spokesperson did not immediately respond to Fox News' request for comment on the president's tweet.
Kerry, the former Massachusetts senator who worked as the nation's top diplomat in the Obama administration, made the comments about his interactions with Iran as he promotes his new book, "Every Day Is Extra."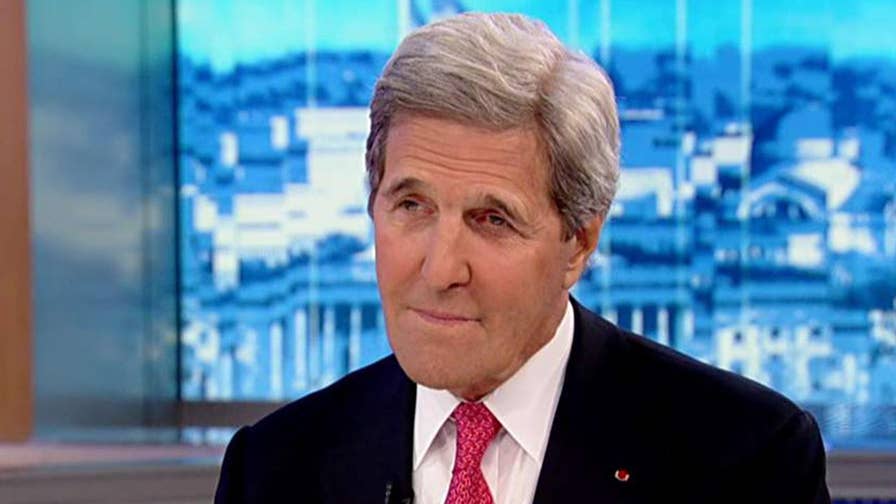 During an appearance on Hugh Hewitt's radio show Wednesday, Kerry acknowledged meeting with Iranian Foreign Minister Javad Zarif "three or four times" since leaving office, admitting to discussing the scrapped nuclear deal, among other issues.
"What I have done is tried to elicit from him what Iran might be willing to do in order to change the dynamic in the Middle East for the better," Kerry said.
TRUMP SLAMS JOHN KERRY AS 'FATHER' OF IRAN DEAL AMID 2020 SPECULATION
Later Wednesday, during an appearance on Fox News' "The Daily Briefing," Kerry did not deny the suggestion he told Iranians to "wait out" Trump until the next Democratic president.
"I think everybody in the world is talking about waiting out President Trump," Kerry said.
Kerry ran for president, unsuccessfully in 2004, and has not ruled out a 2020 bid.
Reports that Kerry met with Zarif first surfaced in May. The Boston Globe called the meeting an "aggressive yet stealthy" mission to put pressure on the Trump administration to keep the Obama-era nuclear deal in some form.
Trump, though, moved to scrap the deal, declaring the pact failed to halt the country's nuclear ambitions. The Treasury Department last month restored sanctions against Iran.
Trump blasted Kerry for his "possibly illegal Shadow Diplomacy" earlier this year.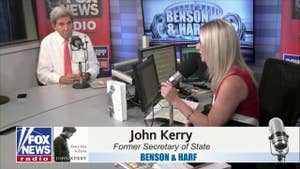 Former Secretary of State John Kerry
Kerry, though, denied his meetings were inappropriate.
"Every secretary of state, former secretary of state continues to meet with foreign leaders, goes to security conferences, goes around the world," Kerry said on "The Daily Briefing." "We all do that. And we all have conversations [about] the state of affairs with the world in order to understand them."
Fox News' Alex Pappas contributed to this report.
Brooke Singman is a Politics Reporter for Fox News. Follow her on Twitter at @brookefoxnews.
Source: Read Full Article