The GOP's bubble of Trump denial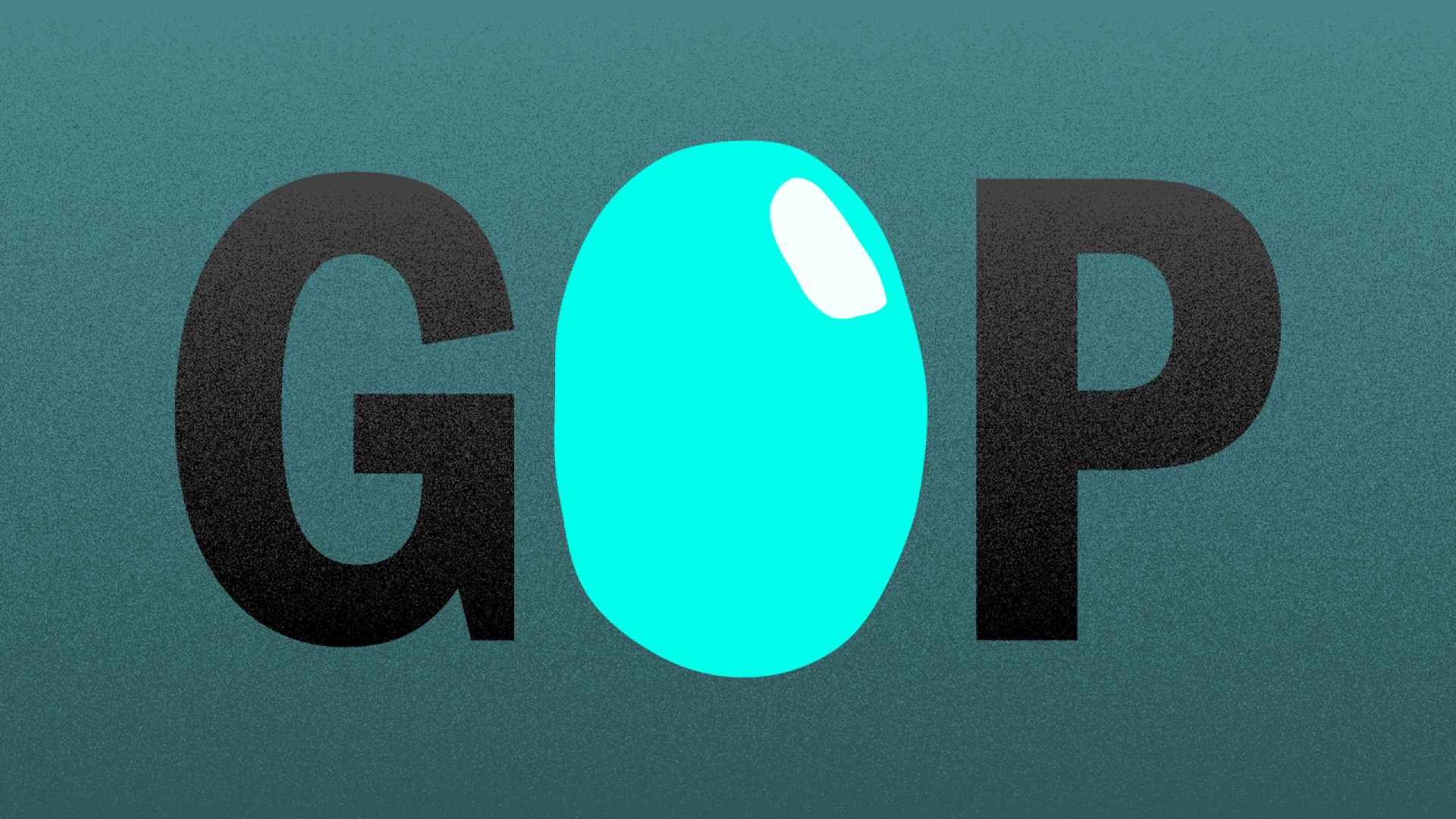 Photo illustration: Brendan Lynch/Axios. Photo: Drew Angerer/Getty Images
Several top Republicans keep saying there's no way former President Trump can win the 2024 GOP nomination — but polls say he can.
Why it matters: Trump's rivals and critics underestimated him in 2016, often treating him as a sideshow rather than a front-runner. They risk repeating that mistake.
Many of those either running for the GOP nomination or considering a run are spending more time focused on dinging Florida Gov. Ron DeSantis than Trump, the actual frontrunner.
What they're saying: Many leading Republicans continue to dismiss Trump's chances in 2024, pointing to the Jan. 6 insurrection he inspired as well as polling that has indicated many Republicans want new leadership.
New Hampshire Gov. Chris Sununu, a potential 2024 presidential candidate, declared on "Meet the Press" last week that Trump's "not going to be the nominee, that's just not going to happen."
Days later, an Emerson poll in the state found Trump leading DeSantis—widely seen as Trump's chief GOP competition — by 41 points.
Former House Speaker Paul Ryan told the New York Times this week: "I don't think Trump is going to get the nomination. The ace in the hole reason is that he's unelectable. Even most of MAGA knows this."
Between the lines:At the beginning of the year, the conventional wisdom was that Trump was a spent force, and that his support would dissipate over time.
That has led his rivals to avoid taking him on directly, even as he's gained ground in recent polls.
But, but, but: Last month's Emerson poll found Trump winning 72% support among Republicans with a high school degree or less education.
As CNN's Ron Brownstein put it, "Trump's extraordinary success at attracting Republicans without a college degree allowed him to overcome sustained resistance from the voters with one."
Driving the news: Trump has been playing up his ties to his base of disillusioned Americans.
At CPAC, he declared he was the vehicle for those wronged by the political establishment. "I am your voice … I am your warrior. I am your justice. And for those who have been wronged and betrayed: I am your retribution."
He's also drawn distinctions with his Republican rivals by insisting he'll protect Social Security and Medicare.
Last month, he visited East Palestine, Ohio, to commiserate with residents suffering from a chemical spill — and later stopped by a McDonald's, where he posed for pictures with the staff.
Source: Read Full Article