Kevin McCarthy says he has no regrets about releasing Jan. 6 footage to Tucker Carlson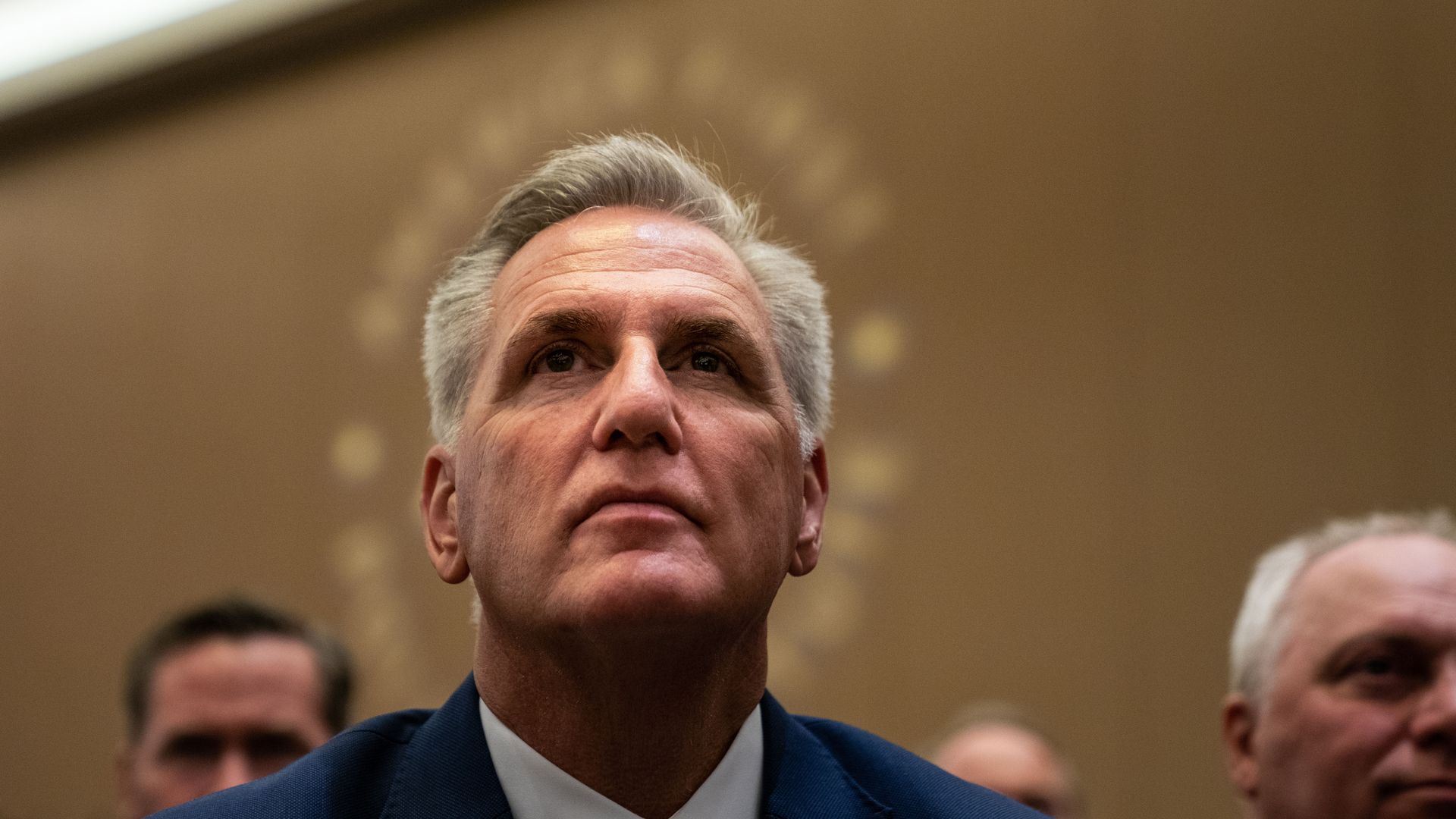 House Speaker Kevin McCarthy. Photo: Kent Nishimura / Los Angeles Times via Getty Images
House Speaker Kevin McCarthy (R-Calif.) said Tuesday he doesn't regret giving video footage the Jan. 6 riot at the U.S. Capitol to Fox News host Tucker Carlson.
Driving the news: Senate Minority Leader Mitch McConnell and other Republicans have pushed back against Carlson's portrayal of the Capitol attack after McCarthy handed over 41,000 hours of footage exclusively to Fox last month.
Carlson, who has repeatedly questioned official accounts and downplayed the insurrection as "vandalism,"aired the footage Monday on Fox. He characterized the deadly Capitol riot as "mostly peaceful chaos."
What he's saying: When asked by reporters on Tuesday whether he regretted giving Carlson the footage, McCarthy responded, "No."
"I said at the very beginning: transparency. What I wanted to produce for everyone was exactly what I said so people could look at it and see what went on that day."
Go deeper: 1/6 committee aide hits Tucker Carlson's surveillance footage access
Source: Read Full Article