Julian Assange Could Be Turned Over To U.K. Authorities Soon: Report
Julian Assange, the controversial founder of WikiLeaks, may soon be forced out of Ecuador's embassy in London and turned over to British authorities, according to a new report.
Ecuadorean President Lenin Moreno is set to finalize an agreement with the U.K. government to lift Assange's asylum status, The Intercept's Glenn Greenwald reported, citing a source within the Ecuador's foreign ministry.
Assange has been holed up in the embassy since 2012, after he fled Sweden over allegations of sexual assault and rape. Though prosecutors dropped the case last year, he still faces arrest for breaching bail conditions should he leave the embassy.
And his work using WikiLeaks to publish thousands of classified documents could see him facing more charges in the U.S.
U.S. intelligence agencies believe that WikiLeaks coordinated with Russian hackers to release emails stolen from the Democratic National Committee during the 2016 election. Special counsel Robert Mueller is reportedly investigating connections between WikiLeaks and Roger Stone, a longtime adviser to Donald Trump before he became president.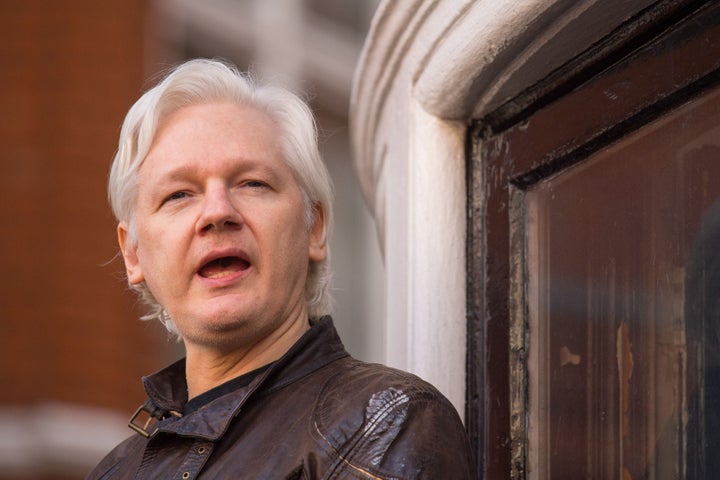 Attorney General Jeff Sessions said last April that the arrest of Assange would become a priority for the Justice Department. And as Greenwald points out, if the U.S. seeks to extradite Assange from the U.K. for trial, Assange could go to prison "for years to come."
In January, the British government rejected a request from Ecuador to grant diplomatic status to Assange. Ecuador's foreign minister has said Assange's long-term stay in her country's London embassy is "untenable."
"Ecuador knows that the way to resolve this issue is for Julian Assange to leave the embassy to face justice," the U.K.'s Foreign Office said in a statement at the time.
Moreno has previously called Assange a "hacker" and a "stone in the shoe." 
Read the full report at The Intercept.
Source: Read Full Article