Cuomo refuses to resign, lashes out at 'reckless' politicians as Dems call for him to quit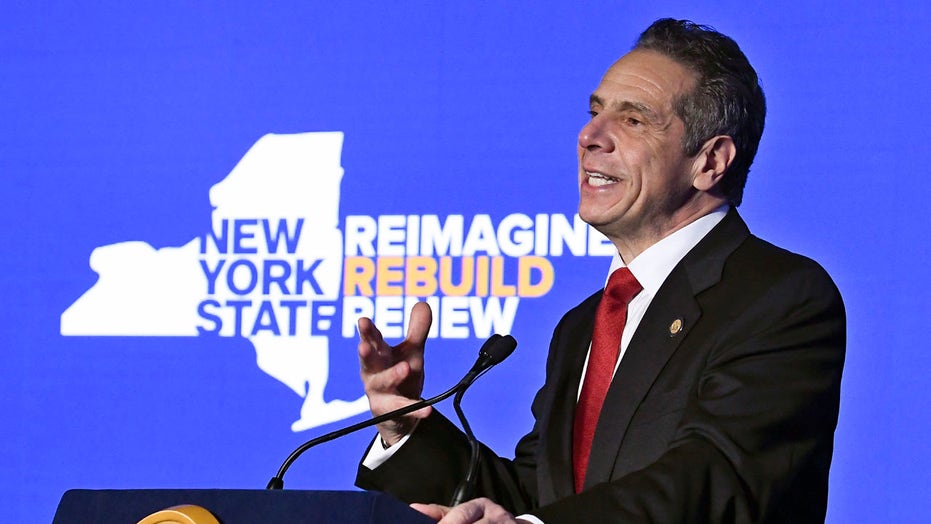 Gov. Andrew Cuomo holds press conference
<br>
New York Gov. Andrew Cuomo on Friday refused to resign amid mounting pressure from fellow Democrats for him to step down over sexual misconduct accusations leveled against him — with Cuomo lashing out at "reckless and dangerous" politicians he accused of not knowing all the facts.
"Women have a right to come forward and be heard and I encourage that fully. But I also want to be clear, there is still a question of the truth, I did not do what has been alleged. Period," he said.
He then addressed the slew of House Democrats from the New York delegation and at the state level who have called for him to resign.
"Politicians who don't know a single fact but then form a conclusion and an opinion are in my opinion reckless and dangerous," he said. "The people of New York should not have confidence in a politician who takes a position without knowing any facts or substance — that my friends is politics at its worst."
He later said: "A lot of people allege a lot of things for a lot of reasons."
New York Democratic Reps. Alexandria Ocasio-Cortez and Jerry Nadler on Friday had joined the chorus of Democrats calling for Cuomo to resign.
"This week, the second sexual assault allegation and the sixth harassment allegation was leveled against Governor Cuomo," Ocasio-Cortez and Rep. Jamaal Bowman, D-N.Y., said in a statement. "The fact that this latest report was so recent is alarming, and it raises concerns about the present safety and well-being of the administration's staff. These allegations have all been consistent and highly-detailed, and there are also credible media reports substantiating their accounts."
The lawmakers spoke after the Albany Times Union reported that a woman said Cuomo aggressively groped her at the executive mansion after summoning her there to help him with a cellphone issue. Cuomo is alleged to have reached under her blouse, according to the paper.
It was the sixth woman to come forward with allegations against Cuomo, and it is the latest in a cavalcade of accusations facing the governor, as well as a nursing home scandal.
On Friday, Cuomo made it clear he would not resign.
"I am not going to resign, I was not elected by the politicians, I was elected by the people," he said.
This is a breaking news story. Please check back for updates.
Source: Read Full Article