Arkansas House OKs monument memorializing unborn children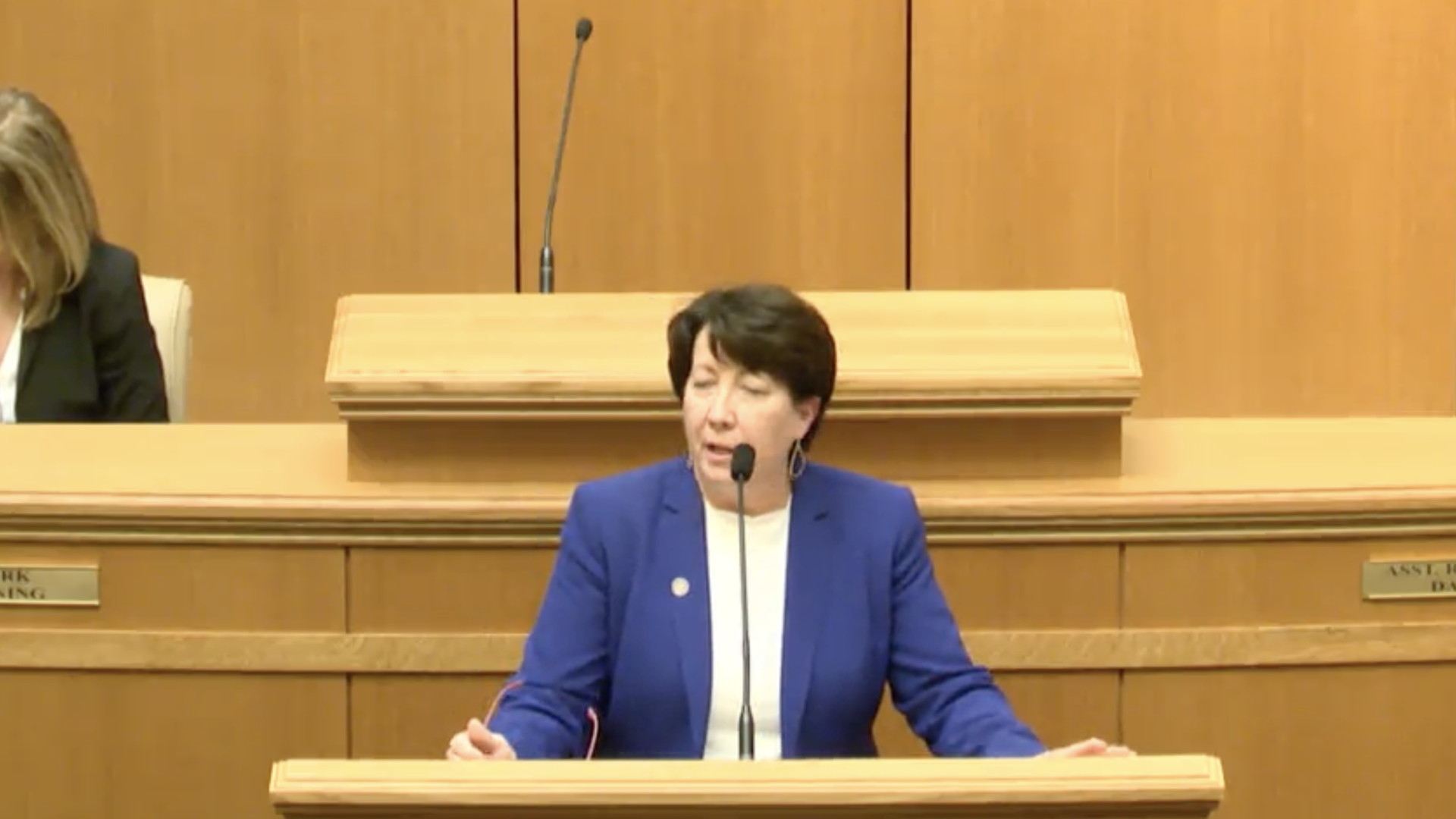 Rep. Mary Bentley (R-Perryville) is a sponsor of SB307. Photo: Screenshot courtesy the Arkansas Legislature
The Arkansas House on Tuesday passed SB307, a bill to create a "monument commemorating unborn children aborted during the era of Roe v. Wade" on Capitol grounds.
State of play: The legislation allows for the creation of the Monument to Unborn Children Display Fund, which would use gifts, donations and grants to pay for the memorial.
What they're saying: "​​From a Christian perspective this has the look and feel of spiking the football," Rep. Steve Unger (R-Sprindale) said speaking against the bill on Tuesday from the House well.
"It looks like gloating. The Jesus that I know, who was a called friend of sinners, never did that."
The other side: "It is not a poke in the eye," Rep. Cindy Crawford (R-Fort Smith) said to fellow members of the House before the vote.
"It is a 'God forgive us for what we have done.'"
Context: The bill passed with 60 for, 19 against, 10 not voting and 11 voting present. Unger and Rep. Jeremiah Moore (R-Clarendon) were the only two Republicans who opposed the measure.
What's next: The bill returns to the Senate without amendments.
Source: Read Full Article