AOC blames Trump tax cuts for deficit when asked if Democrats have spent too much
video
AOC blames Trump tax cuts for deficit when asked if Democrats have spent too much
Rep. Alexandria Ocasio-Cortez, D-N.Y., spoke with FOX Business' Hillary Vaughn Thursday, on whether Democrats have spent too much taxpayer money.
With President Biden on pace for a $1 trillion budget deficit this year, Democrats are still blaming his predecessor's tax cuts for fueling the federal deficit. 
Cornered outside the Capitol on Thursday, Rep. Alexandria Ocasio-Cortez, D-N.Y., was asked if Democrats spent too much money in the two years they held full control of Congress with Biden in the White House. 
"I think the largest contributor to the debt ceiling, to our deficit has been the Trump tax cuts," Ocasio-Cortez said.
The growing U.S. national debt stands at $31.4 trillion while the federal government's annual budget is currently operating at $6.3 trillion, nearly $2 trillion more than what it spent annually prior to the coronavirus pandemic.
When Trump cut taxes in 2017, the Congressional Budget Office projected that tax revenues for the next decade would drop by $1.1 trillion. However, CBO estimates released last year showed that government revenues for 2018-2027 are actually expected to be $570 billion higher for the same period, even after adjusting for inflation, according to the conservative Heritage Foundation. 
BIG SPENDING CUTS REQUIRED TO BALANCE FEDERAL BUDGET: CRFB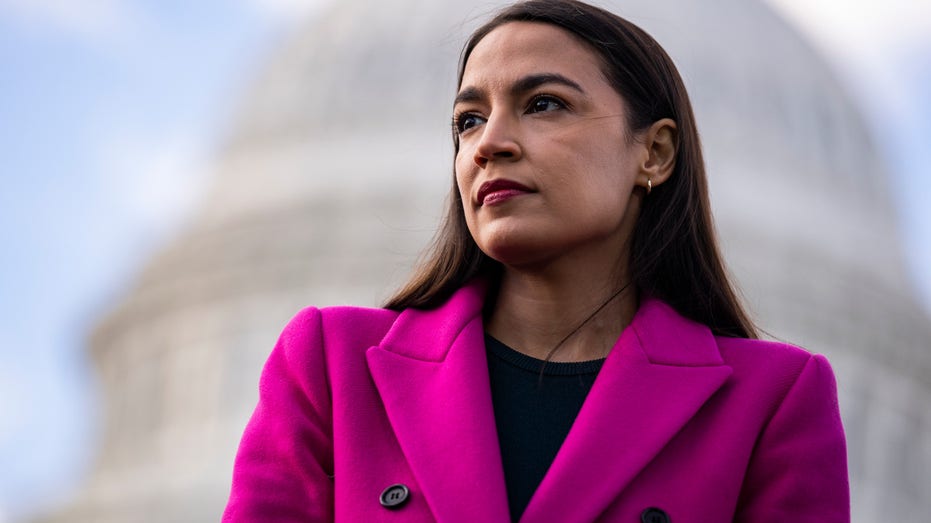 Rep. Alexandria Ocasio-Cortez attends a news conference outside the U.S. Capitol on Thursday, Jan. 26, 2023. (Tom Williams/CQ-Roll Call, Inc via Getty Images / Getty Images)

The Treasury Department began a series of emergency measures to enable the government to pay its bills after the U.S. hit its debt limit last Thursday. Congress must pass legislation to increase the debt ceiling to enable the government to borrow more money to fund its obligations, including Social Security, Medicare, a multitude of other entitlement programs, military salaries, and tax refunds. 

Republicans want to negotiate spending cuts before they agree to a debt limit increase, but the White House is asking Congress to raise the debt ceiling "without condition." GOP fiscal hawks in the Senate held a press conference Wednesday insisting that Biden must negotiate. 

STUART VARNEY: BIDEN'S ECONOMY IS HEADING FOR TROUBLE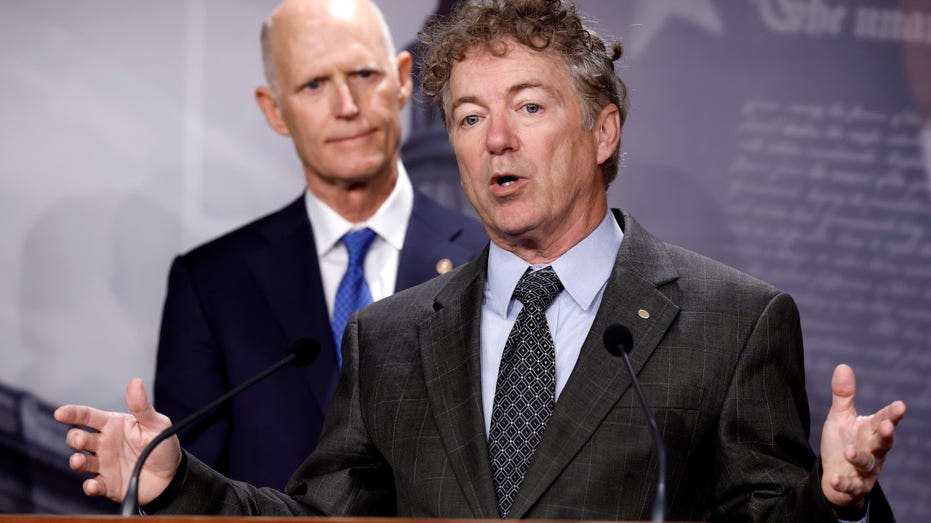 Sen. Rand Paul speaks during a news conference at the U.S. Capitol on Jan. 25, 2023. (Anna Moneymaker/Getty Images / Getty Images)

"President Biden needs to know, absolutely he will negotiate, and it's better to start now," Sen. Rand Paul, R-Ky., told reporters. He asserted that the Republican House majority will not vote to raise the debt ceiling "without significant budget reform." 

Democrats say the GOP is endangering the economy by being reckless with the debt limit and have accused Republicans of fiscal hypocrisy.

PETER SCHIFF: INFLATION WILL BE HIGHER BY YEAR'S END; US DEBT TOPS ECONOMIC HURDLES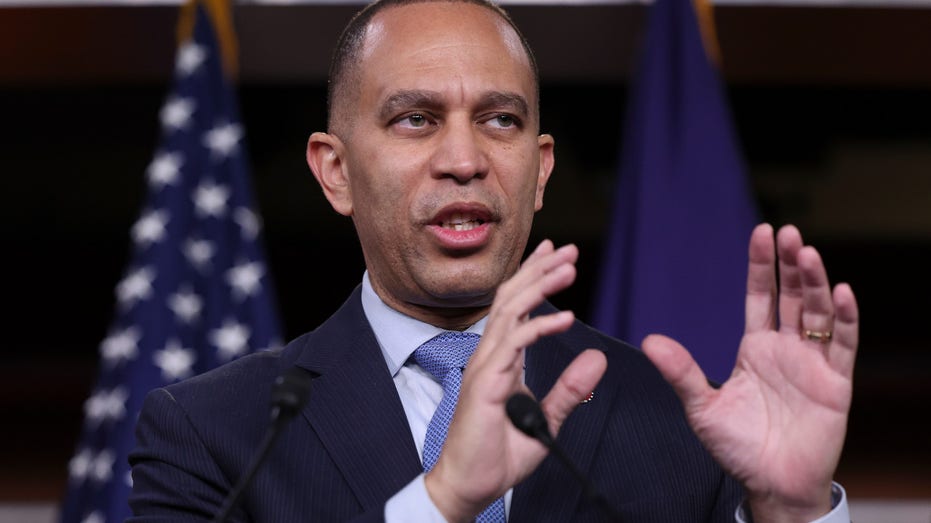 House Minority Leader Hakeem Jeffries speaks during a press conference at the U.S. Capitol on Jan. 26, 2023. (Win McNamee/Getty Images / Getty Images)

At a press conference Thursday, House Democratic Minority Leader Hakeem Jeffries, D-N.Y., blamed the Trump presidency for roughly a quarter of the current debt. 

"The extreme Republicans, they want to lecture the country on fiscal responsibility when 25% of the nation's debt incurred during the four years of the Trump presidency," Jeffries said. He added that Democrats have cut the deficit by $1.7 trillion in the last two years, but those cuts mostly represent the end of emergency spending on the COVID-19 pandemic. 

GET FOX BUSINESS ON THE GO BY CLICKING HERE 

The federal government added $83 billion to the national debt in the first month of fiscal year 2023, at a rate of $2.7 billion in new debt per day. At that pace, Biden is projected to add another $1 trillion to the debt this year. 

FOX Business' Peter Kasperowicz, Megan Henney, and Brandon Gillespie contributed to this report.

Source: Read Full Article