2 Army helicopters crash near Fort Campbell, Kentucky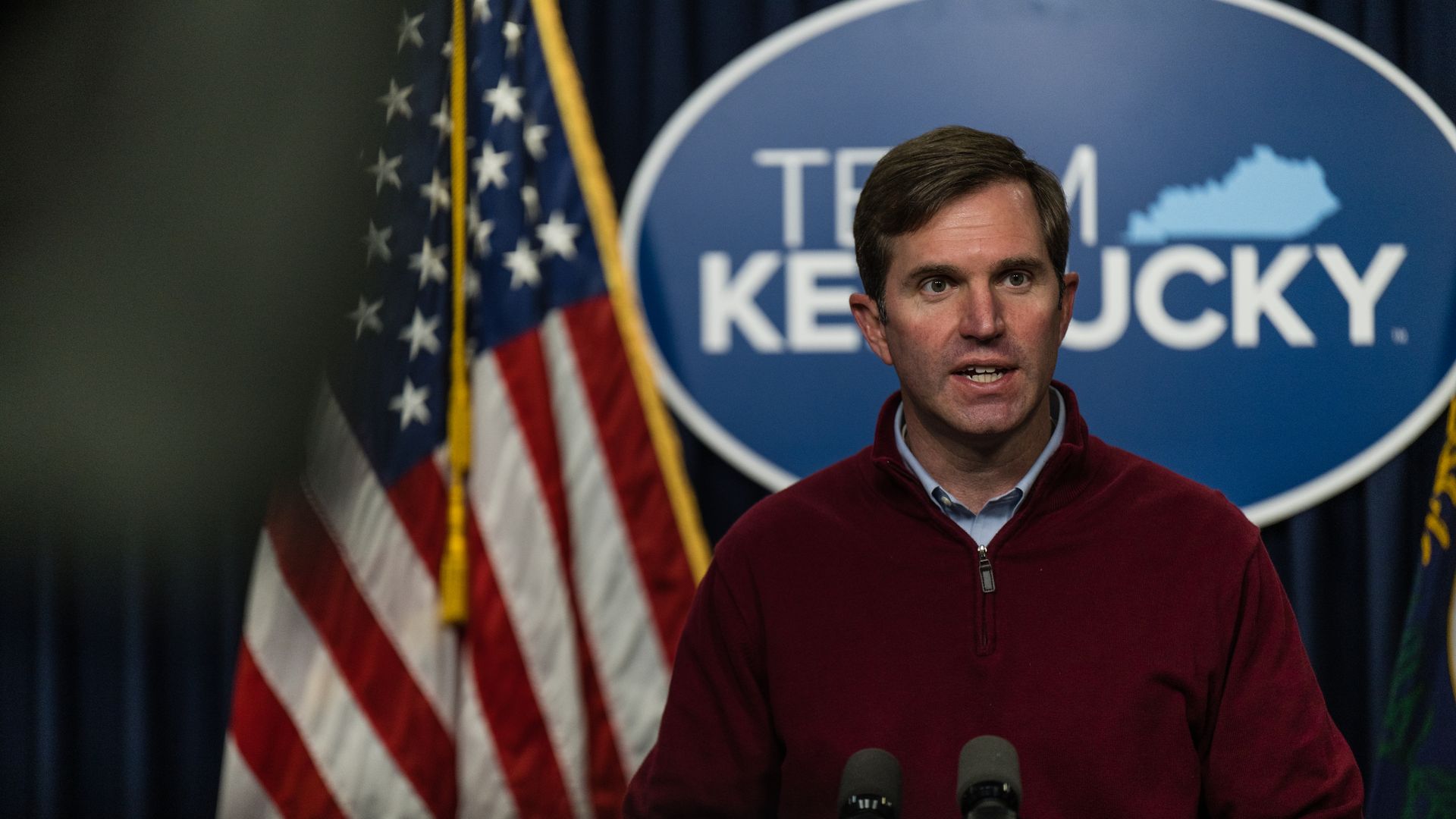 Kentucky Gov. Andy Beshear. Photo: Jon Cherry/Bloomberg via Getty Images
Kentucky's Fort Campbell Gov. Andy Beshear said early Monday that "fatalities are expected" after two military helicopters collided near Fort Campbell.
Details: Crewmembers were "flying two HH60 Blackhawk helicopters during a routine training mission" when the crash happened in Trigg County, Kentucky about 10pm Wednesday," per an emailed statement from Fort Campbell spokesperson Nondice Thurman.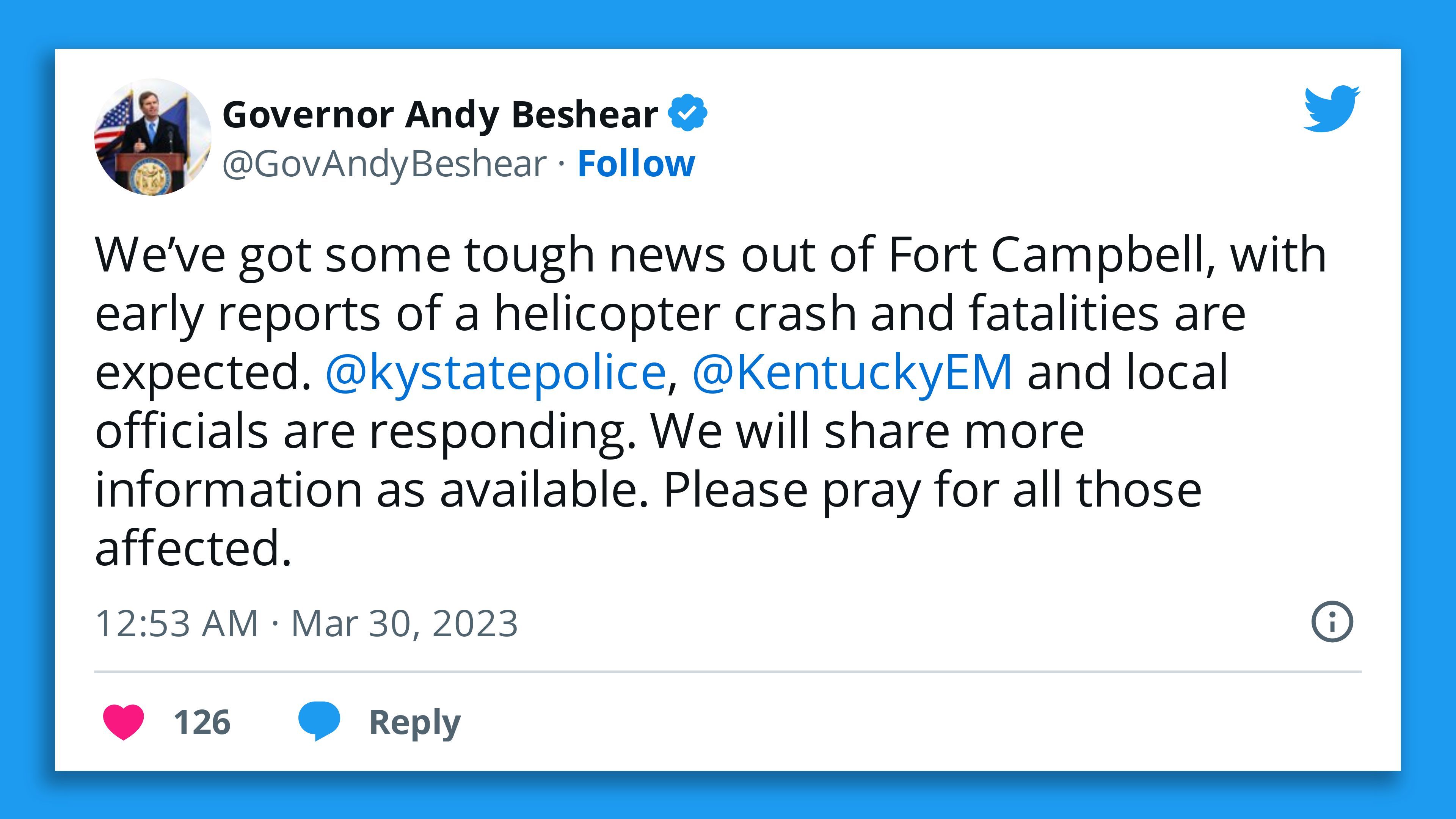 "The status of the crew members are unknown at this time," the statement said.
"The command is currently focused on caring for the servicemembers and their families."
Thurman said the incident was being investigated.
Editor's note: This is a breaking news story. Please check back for updates.
Source: Read Full Article