This unusual move in the bond market appears to be signaling interest rates are about to break out
The U.S. 10-year has been trading in an unusually tight range for 14 sessions, a sign it may be ready to break out in one direction or other.
In five prior periods since 2013 where yields traded on a narrow band of 12.6 basis points or less, the 10-year yield broke higher in four of those five instances.
The 10-year is the U.S. benchmark rate used to price a variety of business and consumer loans, including home mortgages.
The yield on the 10-year Treasury note, the benchmark interest rate used to price all kinds of loans, is acting like it is ready to break out.
The yield has been moving within a tight range for 14 days now, between 2.802 percent and 2.882 percent. In the past, such behavior led to higher interest rates.
"The market is coiled. We're going to have a break," said Ian Lyngen, head of U.S. rate strategy at BMO. "It's very rare to have 14 consecutive trading sessions in which the 10-year yield is in a range this narrow."
He said it's the only such period with the yield in a range as narrow as 8 basis points, going back five years. However, there have been five periods since 2013 with slightly wider ranges, where the yield moved between 9.2 basis points and 12.6 basis points. Of those episodes, four occurred before giving way to higher interest rates.
"I think it's a precursor for a breakout. I'm not sure if it's bullish or bearish," said Lyngen.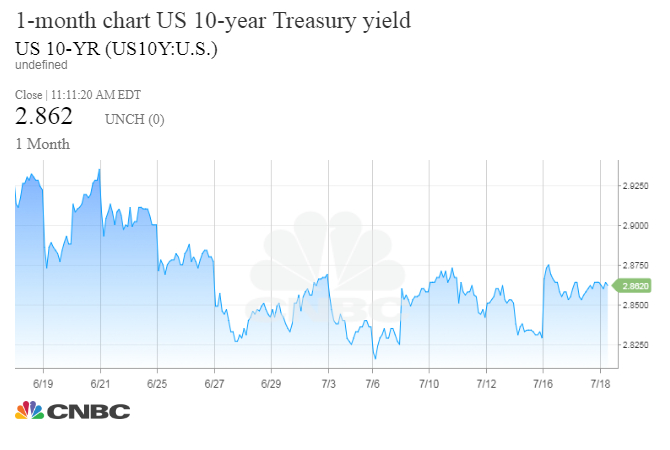 Source: Read Full Article