Why Justin Trudeau is luring Australia's female entrepreneurs to Canada
Canadian Prime Minister Justin Trudeau hadn't unveiled his $2 billion women's entrepreneurship strategy when Zoe Warne decided to move to Canada two years ago.
But the Canadian government's support for female entrepreneurs has made Warne feel more comfortable with her decision to relocate from Melbourne to Toronto.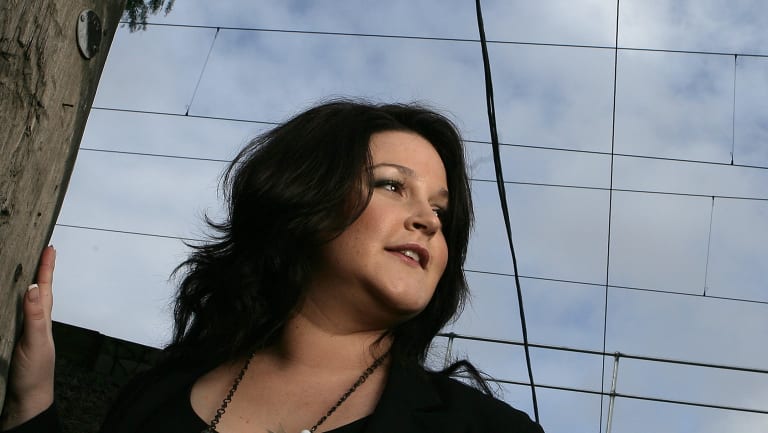 Zoe Warne is the co founder of August.
Speaking to Fairfax Media on the sidelines of the Dell Women Entrepreneurship Network in Toronto last week, Ms Warne said she started digital marketing agency August 13 years ago.
The business, which is headquartered in Melbourne, turned over more than $2 million last year and Ms Warne made the decision to move to Canada after August secured a contract with Engineers Without Borders in Canada.
"We thought, we want an international office, why don't we use this as our launching pad?," she said.
Ms Warne said so far she has not accessed any support from the Canadian government.
"We came over to Canada with a project already running so we didn't really tap into what was available," she said. "It was not really on our radar."
Canada's women's entrepreneurship strategy
However, Canada is firmly on more female entrepreneurs radar after its proudly feminist Prime Minister unveiled a raft of incentives in the country's budget in February including $C2 billion ($2.05 billion) in funding for a women's entrepreneurship strategy.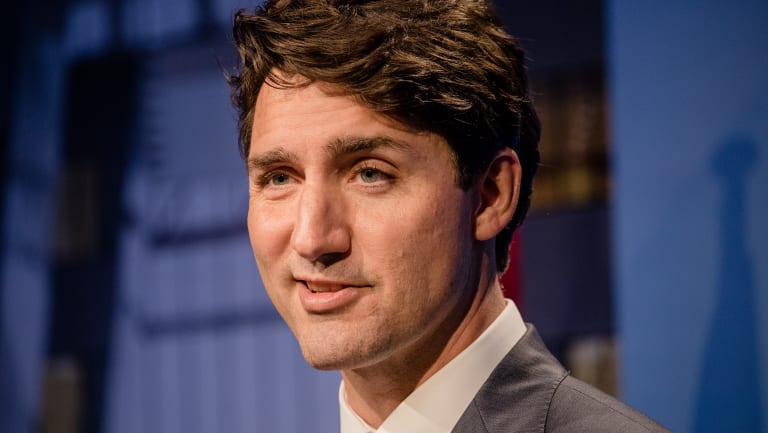 Justin Trudeau, Canada's prime minister, has announced $2 billion in funding for women entrepreneurs.
Speaking at DWEN, Bardish Chagger, the leader of the Canadian government in the house of commons and former small business minister, said Canada's women's entrepreneurship strategy was "created by women entrepreneurs for women entrepreneurs".
The $2 billion women's entrepreneurship strategy, which includes $1.4 billion over three years in financing for women entrepreneurs, $10 million over five years to connect women with expanded export services and opportunities and $200 million for investments in women-led technology firms.
"What we are doing is creating an opportunity for women entrepreneurs. We heard there are certain areas that are not properly funded or there are not resources available and venture capital is one of those areas. This is about being able to provide women entrepreneurs with access to capital," Ms Chagger told DWEN.
Bardish Chagger, leader of the Candian government in the house of commons and the former minister of small business, speaking at DWEN. 
Ms Chagger said the women's entrepreneurship strategy would inspire the younger generation of Canadians.
"We have to change the face of what entrepreneurship looks like," she said. "The women's entrepreneurship strategy came from a desire to make sure half the population is not left behind."
When an attendee at DWEN asked Ms Chagger why Canada's Prime Minister was "so enlightened" Ms Chagger said Mr Trudeau "likes strong women around him".
"Anyone who picks me to be at a cabinet table has to be pretty welcoming about opinions because I have an opinion about everything and it's for free at all times," she said.
The Canadian government is also luring entrepreneurs by reducing its tax rate for small businesses to 9 per cent by 2019 in comparison to Australia's small business tax rate of 25 per cent.
However, the number of women-owned small businesses in Canada is much lower than in Australia with less than 16 per cent of businesses owned by women, compared to 33 per cent in Australia.
The reporter attended DWEN in Toronto as a guest of Dell. 
Follow MySmallBusiness on Twitter, Facebook and LinkedIn.
Source: Read Full Article