Airbus revives order from Qatar Airways following paint-dispute settlement
video
New aircraft with better features a 'gamechanger' for air travel: Barbara Peterson
AFAR Magazine special correspondent Barbara Peterson discusses how air travel is changing with new aircraft designs and how new features improve the passenger experience.
Airbus SE agreed to revive orders for close to 75 aircraft from Qatar Airways after reaching a settlement with the Middle East airline over a long-running dispute about chipping paint on its A350 wide-body models.
A spokesman for Airbus said it would now go ahead with delivering 50 A321 narrow-bodies and 23 remaining A350 twin-aisles previously ordered by Qatar.
The orders had been scrapped as part of an escalating, multibillion-dollar legal battle over the paint issue, which the airline had claimed could pose a safety concern. Airbus repeatedly denied the claims.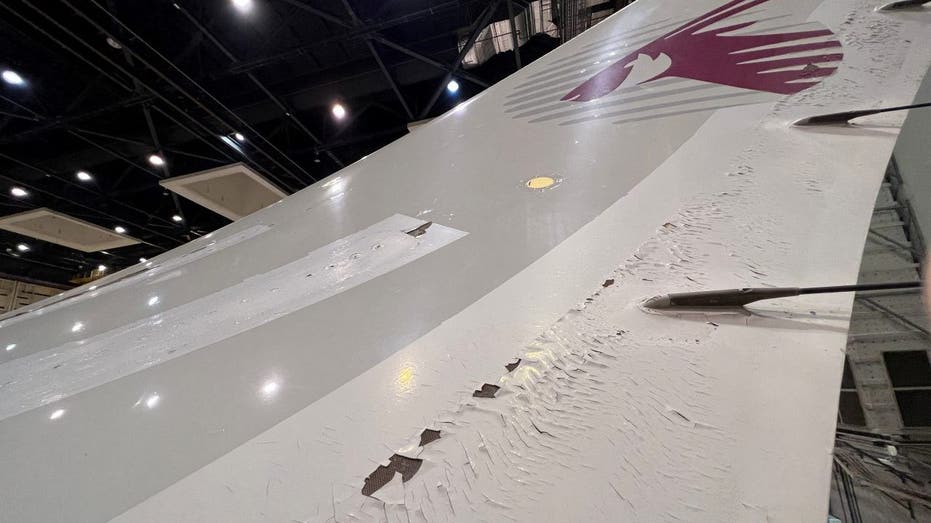 Surface damage seen on Qatar Airways' airbus A350 parked at Qatar airways aircraft maintenance hangar in Doha, Qatar, June 20, 2022. REUTERS/Imad Creidi (Reuters Photos)

Airbus and Qatar Airways earlier Wednesday said in a joint statement that they had reached an "amicable and mutually agreeable settlement" in relation to the legal dispute. The companies didn't disclose the details of the settlement other than to say the agreement didn't amount to an admission of liability from either party. A program to repair the degradation on Qatar's current fleet is under way, the companies added.

WHO'S TO BLAME? JET DELIVERY DELAYS SPARK PENALTIES BATTLE

Qatar Airways had previously grounded 29 of its A350 jets and refused new deliveries over the issue, reducing its capacity amid a surge in travel to Doha for the 2022 FIFA World Cup. The airline has said the peeling paint was exposing the meshed copper foil that is designed to protect the aircraft from lightning strikes.

That led Qatar Airways to initiate legal proceedings against Airbus in London, in which the carrier had sought damages partly based on the impact on its operations from not being able to use the aircraft. A possible trial had been scheduled for later this year.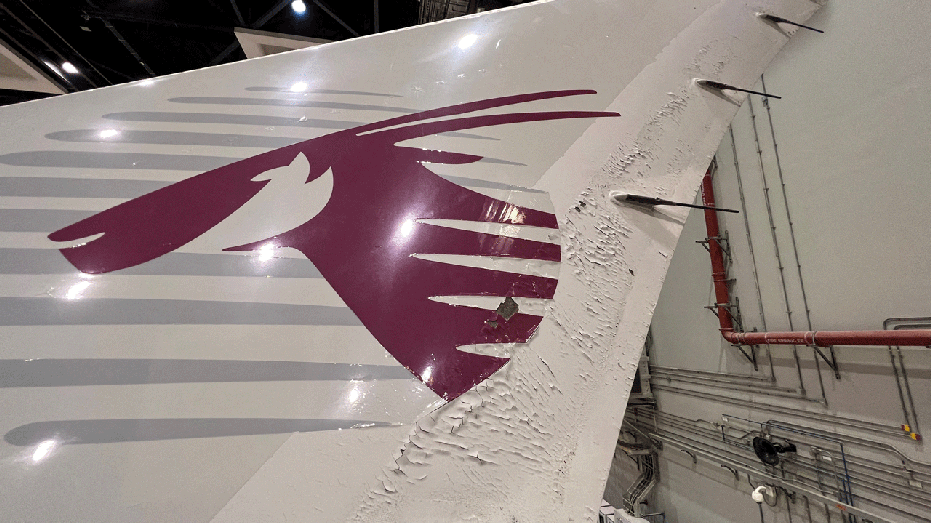 Surface damage seen on Qatar Airways' airbus A350 parked at Qatar airways aircraft maintenance hangar in Doha, Qatar, June 20, 2022.  (REUTERS/Imad Creidi/File Photo / Reuters)

While the paint issue has also affected other A350s in service at other Airbus customers, only Qatar Airways had taken the step to unilaterally ground the aircraft. Airbus and the European Union Aviation Safety Agency, which oversees the Toulouse, France-based plane maker, have insisted that the issue is only cosmetic.

LAYOFFS NOT IN BOEING'S PLANS; WILL HIRE THOUSANDS THIS YEAR

The situation had led to a broad fallout between Airbus and one of its biggest customers. In August, Airbus ended all new business with Qatar Airways, canceling contracts valued at more than $13 billion according to the latest available list prices and before the hefty discounts plane makers typically give to customers.
Ticker
Security
Last
Change
Change %
BA
THE BOEING CO.
214.73
+1.74
+0.81%
After Airbus canceled a deal to sell Qatar Airways 50 of its A321 jets, the Gulf carrier ordered up to 50 of rival Boeing Co.'s 737 MAX 10 single-aisle jets within two weeks. Qatar Airways had previously canceled most of an existing MAX order in 2020 after receiving five of the planes.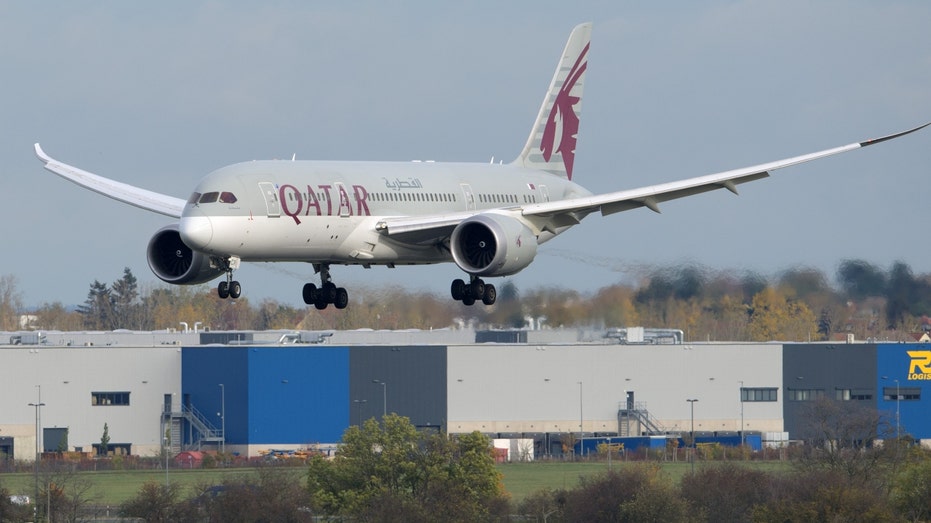 02 November 2020, Brandenburg, Schönefeld: A Boeing 787-8 Dreamliner of the airline Qatar Airways lands at Berlin Brandenburg Willy Brandt Airport (BER). Photo: Soeren Stache/dpa-Zentralbild/ZB  ((Photo by Soeren Stache/picture alliance via Getty Images) / Getty Images)

Airbus lawyers alleged that Qatar Airways had exaggerated concerns about the issue in an attempt to claim compensation and refuse delivery of aircraft that it didn't need as the pandemic hit demand for air travel. The plane maker complained in court that the airline and its regulator, the Qatar Civil Aviation Authority, had failed to provide documentation that showed the technical justifications behind grounding the aircraft.

GET FOX BUSINESS ON THE GO BY CLICKING HERE

Qatar Airways has said it provided images of the damage, which it purported showed the scale of the issue and the potential safety risk.

Qatar Airways Chief Executive Akbar Al Baker has long had a reputation as a tough customer, publicly lashing out at both Airbus and Boeing when he perceives delivery or quality issues.

Source: Read Full Article