What is Schedule M and why it's mandatory for all pharma units
With an eye on improving quality assurance in the wake of increased global scrutiny on Indian pharma products, the Centre on Tuesday said that Schedule M of the Drugs and Cosmetics Act, 1940 will be made compulsory for small and medium scale manufacturers in a phased manner.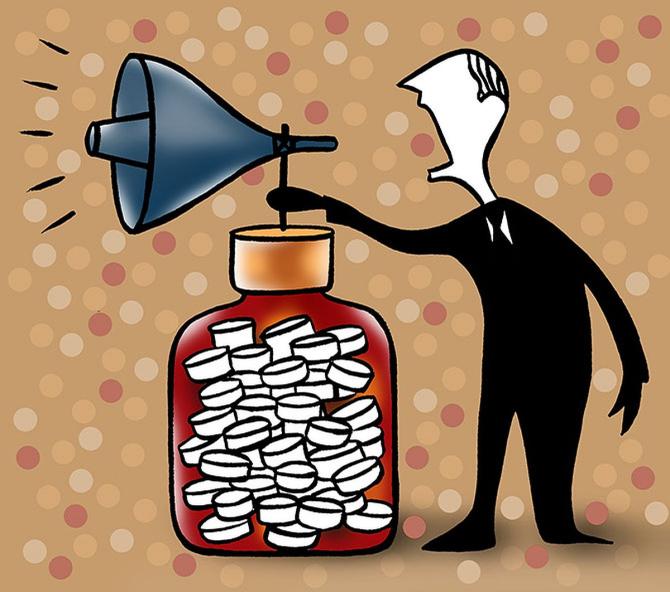 Union Health Minister Mansukh Mandaviya has asked micro-small and medium enterprises in pharma manufacturing to move towards good manufacturing practices (GMP) through self regulation.
"This will help in quality assurance and also reduce compliance burden," Mandaviya.
The Schedule M of the Drugs and Cosmetics Act 1940 deals with good manufacturing practices for pharma manufacturing units in India.
Stating that there shall be no compromise with quality of drugs manufactured in India Mandaviya said that it's important for MSME pharma companies to be alert to quality of drugs and expeditiously move towards GMP through self regulation.
"Stringent action to be taken against companies that make spurious drugs," he said at a meeting with MSME pharma companies in Delhi on Tuesday.
Mandaviya has directed the Drugs Controller General of India (DCGI) to take stringent action against any pharma manufacturing unit that makes spurious drugs, a government statement here said.
The health ministry said that the government has zero tolerance towards manufacturers not adhering to quality compliance and making of spurious medicines.
Mandaviya said that special squads have been formed to inspect drug making companies and stringent action has been taken.
The Union Minister further stated that in order to ensure the highest quality of pharma products, the regulatory authorities have started risk-based inspection and audit of plants.
He stated that 137 firms were inspected, and action has been taken against 105 firms.
Production has been stopped at 31 firms and Cancellation and Suspension of Product or Section Licenses have been issued against 50 firms.
In addition, show cause notice has been issued to 73 firms, and warning letters have been issued against 21 firms.
Viranchi Shah, National President of the Indian Drug Manufacturers Association (IDMA) said that this move will ensure that every manufacturer moves towards complete compliance.
"If there are any gaps in compliance then the drug maker now needs to address those issues and close those gaps.
"India is doing a great job in terms of supplying medicines to the world, and the government has made it amply clear that no deviation from quality would be tolerated."
Industry sources said that drug units which do not comply with quality issues are only a miniscule part of the 10,000 odd units in the country.
India's domestic pharma turnover is around Rs 18 trillion and it exports around Rs 25 trillion worth drugs.
Recent incidents surrounding contaminated and substandard cough products sent from India to countries like Gambia, Uzbekistan, Sri Lanka etc have alarmed the government.
In fact, the Centre made testing of cough syrups mandatory at government labs before they are exported.
Source: Read Full Article