'We are exploring setting up an aerotropolis'
'We would like to develop Andhra Pradesh into a logistics hub not only for India, but also for South Asia.'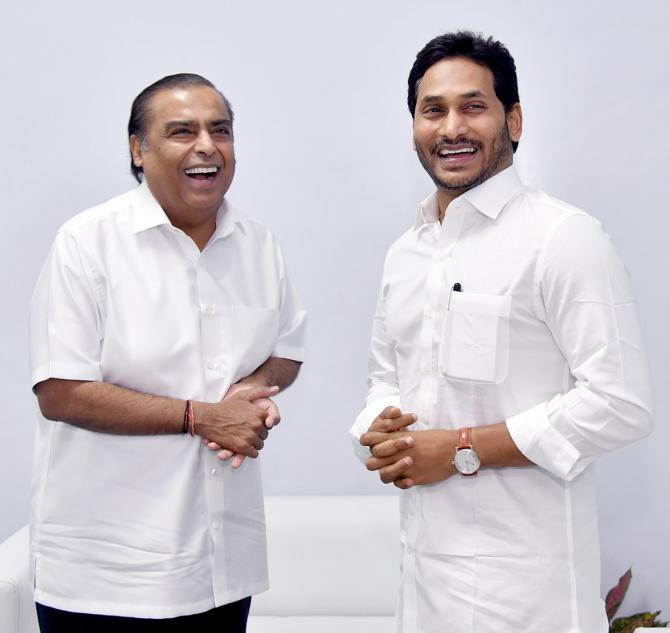 At Andhra Pradesh's Global Investment Summit 2023 in Visakhapatnam on March 3 and 4, Chief Minister Y S Jagan Mohan Reddy offered investors tailor-made benefits and mega projects.
"Total exports from Andhra Pradesh in 2021-2022 was about Rs 1.57 trillion with a compound annual growth rate of 13 per cent in the last three years," Reddy tells Shine Jacob/Business Standard.
Andhra Pradesh is top in terms of ease of doing business. What are the factors that make it attractive for investors?
The core theme is to provide support to industries across the business value chain — from approvals to set up and beyond, supporting operations and scaling up.
We saw a growth rate of 11.43 per cent in 2021-2022, and contributed 5.05 per cent of India's gross domestic product (at constant prices). Being the youngest state in India, this growth is remarkable.
The state is working towards integrated logistics-based infrastructure development, which means port-led industrialisation with ultra-modern or multi-purpose ports, road and rail based economic corridors having large industrial hubs, developing fishing harbours, processing zones and more.
We are also developing airports with a focus on industrial cargo.
Besides, we are exploring setting up an aerotropolis [a metropolitan region whose infrastructure and economy are centred on an airport].
We would like to develop Andhra Pradesh into a logistics hub not only for India, but also for South Asia.
Look at Singapore, the city-State emerged as a logistics hub due to its favourable policy structure, use of information technology, skilled manpower, and standards for logistics and warehousing facilities.
Which are the key sectors that you are focusing on?
We have identified chemicals and petrochemicals, pharmaceuticals and bulk drugs, textiles and apparel, automobiles and auto components, electronics and information technology, agro and food processing, engineering, medical devices, defence and aerospace, machinery and equipment, MSME, among others, as thrust areas.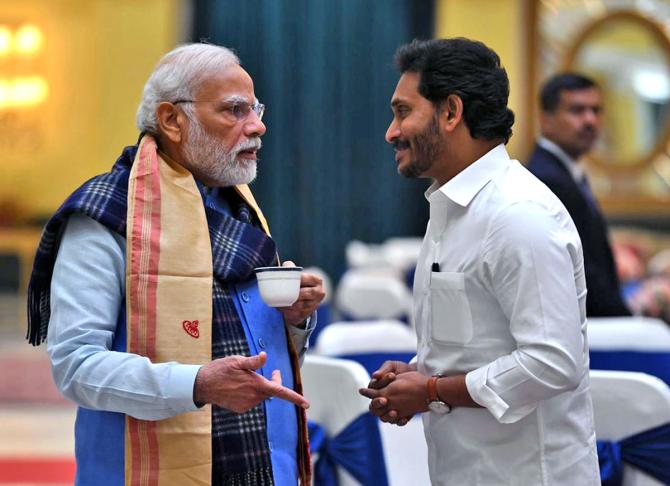 According to central government numbers, the state still needs to improve in terms of attracting foreign investment. What steps are you taking to attract more global players?
My state is focusing and promoting emerging sectors that are in demand globally, while ensuring sustainability.
Renewable energy has been our focus, we are expanding the RE base through support to the green energy, electric vehicle manufacturing, ethanol manufacturing and pumped storage.
Some priority areas are economic corridors, petrochemical regions, bulk drug parks, and a logistics policy.
Industrial plots are available only after the completion of pre-clearance and zoning, to facilitate fast setting up and risk-free operations.
We have MSME parks with basic facilities and offer plug-and-play facilities, including a ready built factory shell.
We also constituted industrial water SPVs wherever required, to bring water to doorsteps and explore options to make power available for industries at cheaper price.
We also set up incubation centres to encourage start-ups in hi-tech industries.
We are currently developing greenfield airports at Bhogapuram in Vizianagaram district and Dagadarthi in Nellore district on a public-private partnership model.
At present, AP has three international airports at Visakhapatnam, Vijayawada, and Tirupati. And we have three domestic airports at Rajahmundry, Kurnool, and Kadapa.
We are ensuring that airports are well connected by road, rail and possibly sea via ports in close proximity to maximise their potential to become multimodal cargo hubs. These are critical for improving regional logistics.
Andhra Pradesh is the only state implementing three industrial corridors under the National Industrial Corridor Development Programme.
These corridors are Visakhapatnam-Chennai Industrial Corridor, Chennai-Bengaluru Industrial Corridor, and Hyderabad-Bangalore Industrial Corridor.
What are the investment targets that the government has set for itself for the next two to three years?
Around 88 projects are under implementation with a total investment of Rs 2.35 trillion and a potential to create 236,806 jobs.
The objectives set for the next two to three years are to create employment for the youth, match the national average in industrial GVA per capita, to plan balanced growth across regions and communities, and to achieve environmentally sustainable growth.
Further, the government is offering park-level incentives at YSR Jagananna Mega Industrial Hub, under the YSR Jagananna Mega Industrial Hub Policy 2021-24 to attract an investment of Rs 25,000 crore with a potential to generate 75,000 jobs, and YSR Electronics Manufacturing Cluster Policy 2021-24 to attract investments worth Rs 9,000 crore with a potential to generate about 25,000 jobs.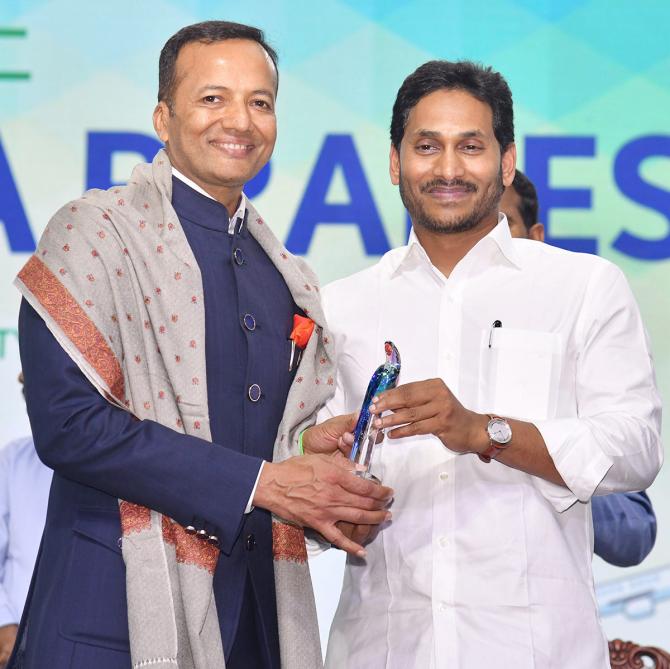 What are the major incentives that you are lining up?
The government may extend tailor-made benefits to mega projects to suit particular requirements on case-to-case basis, based on the gestation period, pioneering nature, location aspects, technology, project's importance to the state's industrial growth and its ability to generate large-scale employment for the people, overall economic impact or revenues for the state.
We place significant thrust on adopting sustainable measures across industries.
Common facilities like wastewater treatment, continuous emission monitoring system (CEMS), etc, would be set up in the new APIIC Industrial parks.
Over 71 per cent of Andhra Pradesh's population is in the working-age group.
To bridge the skill gap between industry and academia and to ensure continuous supply of workforce, we are establishing 26 world class skill colleges, one in each parliamentary constituency, one additional skill college in Pulivendula, and one skill university, with a curriculum developed based on industry needs.
How are you planning to give a push to sunrise sectors and MSMEs?
The investments in the state are a clear indication of the opportunities for MSMEs.
The MSME sector in Andhra Pradesh has been resilient to the pandemic.
Despite the pandemic, 38,200 MSMEs were established in 2020-2021, with an investment of Rs 4,985.04 crore (Rs 49.85 billion) and provided employment to 281,199 persons.
The state has been ranked first consistently since 2019, as per the Business Reform Action Plan under Ease of Doing Business.
We have successfully implemented over 301 reforms under the Business Reform Action Plan 2020-2021.
In 2022, we submitted 352 reforms to the central government, of which 151 have been approved.
Further, we launched 'Industries-Spandana' as a one-stop grievance redressal/query resolution platform for industries.
In addition to lodging and tracking the real-time status of industry-related queries and grievances, the platform also offers business advisory services to aspiring entrepreneurs.
The industrial sector's growth rate was 12.78 per cent in 2021-2022.
Total exports from Andhra Pradesh in 2021-2022 was about Rs 1.57 trillion ($19 billion) with a compound annual growth rate of 13 per cent in the last three years.
Feature Presentation: Rajesh Alva/Rediff.com
Source: Read Full Article