Rising markets fails to lift new investor addition by mutual funds
Even as the returns of mutual fund (MF) schemes have improved considerably in the past three months, addition of new investors has remained in the slow lane for the MF industry.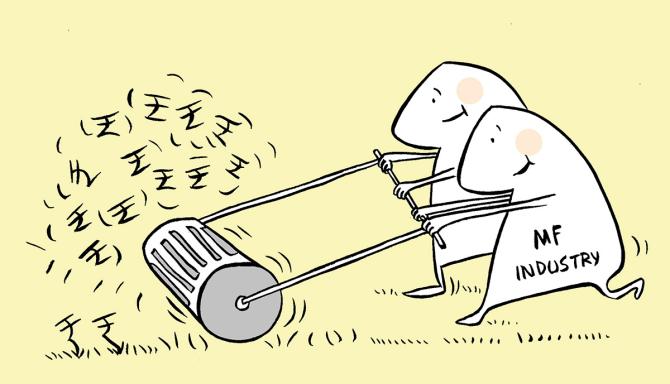 According to industry data, during the first six months of CY 2023, MFs onboarded only 1.6 million new unique investors, in stark contrast to the 4.7 million investors added during the same period last CY and the 2.4 million in 2021.
It is noteworthy, however, that the current additions for this year have doubled in comparison to the figure of 800,000 seen in 2020.
At the end of June, the total investor count (number of unique permanent account numbers linked to MF accounts) stood at 38.3 million.
Equity MF schemes, most of which were sitting on single-digit to even negative one-year returns until March 2023 due to a range-bound market, saw a significant boost in their returns, after the market picked up in March onwards.
At the end of June, all equity schemes, except for Indian information technology and China-focused international funds, had delivered double-digit one-year returns.
The returns have further increased this month.
Despite that, the industry added just 129,800 investors in June, the lowest in the past three months.
MF executives say that although the equity market scenario is somewhat similar to the early post-pandemic period, other factors have changed.
The euphoria around equity investing, direct as well as through MFs, in the early post-Covid era was primarily driven by an absence of inflation-beating investment avenues.
But that's no longer the case.
"Equities turned out to be the best investment avenue.
"Traditional investment options like bank fixed deposits (FDs) were not giving inflation-beating returns, while at the same time, the market was doing well.
"In addition, the work-from-home situation provided employees with extra time and money to explore new investment avenues," says Jimmy Patel, managing director and chief executive officer, Quantum MF.
The interest rates on bank FDs, which had slumped to 4 per cent for top banks in 2020, have risen back to over 7 per cent for specific tenors.
The interest offered by small savings schemes was also significantly reduced by the government.
"The early post-Covid period was a different phenomenon in itself.
"The sharp recovery in the market amid strong fundamentals attracted a lot of investors.
"The surge in new MF investors coincided with record dematerialised account opening, which shows that equities had seen a strong rise in investor interest," says Akhil Chaturvedi, chief business officer, Motilal Oswal MF.
At the same time, new fund offers (NFOs) in the equity space, which act as a major draw for new investors, have been lower. "CY 2021 and 2022 witnessed NFO launches across diversified, hybrid, and international schemes.
"This year has seen muted NFO launches," says Manish Mehta, national head of sales, marketing, and digital business at Kotak Mahindra Asset Management Company.
"In addition, the one-year returns for the period ended 2021 and 2022 were very encouraging.
"In 2023, the market was in a range initially.
"This could have led to new investors trying to time their entry," he adds.
NFO launches in equity and hybrid categories have picked up this month, with fund houses looking to push through their new offerings amid improved market sentiment.
As of July 24, there were four active equity and hybrid scheme NFOs open for subscription.
At the same time, existing investors have continued to pump money via systematic investment plans, while also booking profits in their existing investments.
In June, registrations reached a record high of 2.78 million, shows data from the Association of Mutual Funds in India.
The gross SIP inflows were above Rs 14,000 crore for the second consecutive month in June.
Source: Read Full Article