'RBI should be more concerned about inflation'
'We have lived through 10% plus inflation in India and we are aware of the economic pitfall.'
'With the RBI now having formally adopted an inflation target range, they cannot turn a blind eye to the impending risks.'
2020 was a terrible year for the Indian economy with the country shutting down completely for around more than one-and-a-half months.
And GDP contracted almost 25% in 2020.
Perhaps learning a lesson from the first wave of the pandemic in 2020, during the second wave, the country was not shut down completely.
Because of the localised lockdowns in states, the economy did not get paralysed like it had the previous year.
After being one of the worst performing economies in 2020, what awaits the Indian economy in the second half of 2021 and early 2022?
Priyanka Kishore, head of India and South East Asia Economics at Oxford Economics, has issued various studies on the way the economy will recover.
"Today, both businesses and consumers are better prepared to function during lockdowns," the economist tells Rediff.com's Shobha Warrier in the concluding segment of a two-part interview:
Part I: 'Economic recovery depends a lot on vaccination'
How much will these speed breakers slow down the functioning of an economy?
We see that with each successive speed breaker, the economies are becoming more virus adjusted.
Both as a business and a consumer, you learn to function in a virus infected environment.
For example, when the initial lockdown happened in April 2020 in India, we struggled a lot.
First of all, it was a very harsh lockdown.
The government did not realise that it was clamping down on some essential services also.
Then they figured out few of these things should not be shut down.
Consumers have also learnt how to cope with the situation.
We saw online retail spending jumping massively which also pushed the whole idea of digital payments.
This had started happening before the pandemic and the lockdown pushed digital payments in a big way.
Today, both businesses and consumers are better prepared to function during lockdowns.
For example, Parle G made arrangements for a lot of of its workers to stay onsite so that there would not be any disruption in production.
There would have been a slowdown in the production, but it did not come to a standstill.
Not just in India, even in Europe, we see that economic hits from successive waves have diminished notably.
Globally, both economies and people are getting more acclimatized to living with the virus.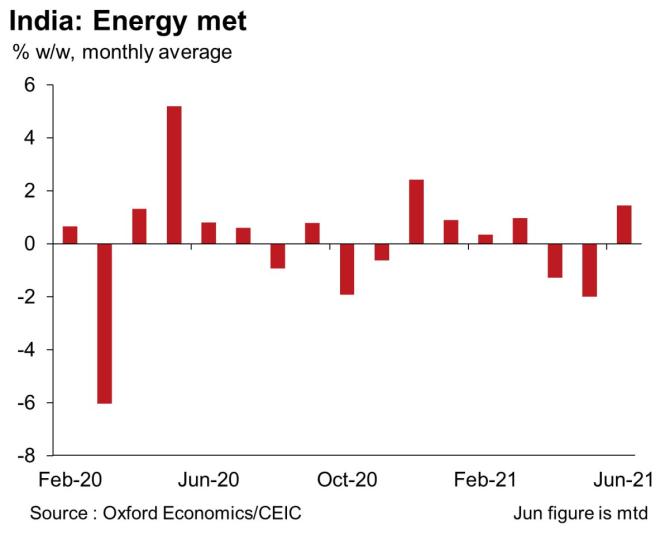 The retail inflation in India rose to 6.1% in May this year. How much is this going to affect consumer sentiments and economic recovery?
Even before the pandemic, consumer sentiment was low, and hence there was no demand.
It is definitely a risk. I will say this is a bit of a black box because last year, there was a partial collection of prices due to lockdown.
So, it is fair to question how accurate the number is.
But even if I were to say, it may not be 6.1% and a slightly lower number, one thing is certain; that inflation momentum has been rising in India.
There are a number of reasons for this. When the wholesale prices increase, we will see it filter through to consumer prices, with a lag.
There is only so much cost pressure that businesses can keep absorbing.
Then, the core prices have been elevated for the last several months, supported by both supply bottlenecks and recovering demand.
Yes, retail inflation is a genuine worry now. It is not just a statistical impact, something that we can write off as data distortion.
I think the RBI should be more concerned about it now.
We have lived through 10% plus inflation in India and we are aware of the economic pitfall.
With the RBI now having formally adopted an inflation target range, they cannot turn a blind eye to the impending risks.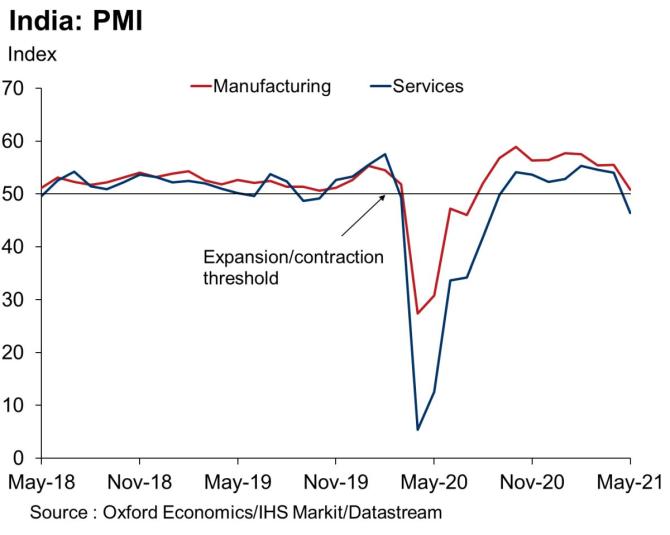 Unlike the first wave that did not affect rural India, the second wave devastated rural India. It was reported that around 100 million migrant workers went back to their villages last year and majority of them have not yet gone back.
How much of this will affect the economic recovery?
Last year, we saw more rural out-performance. Every indicator showed that it was rural India that lead the recovery in 2020 and not urban India.
I don't think that is going to happen this year and this adds on to the case of a more muted recovery.
It is very important that the Covid situation comes quickly under control in rural areas and vaccination picks up, as this could result in further bumps to the recovery.
Half of 2021 is over. Where do you see the year ending?
Ending looks quite positive right now. We do have a growth rebound from the contraction.
By Q4, a reasonably high level of the population will be vaccinated and the country should have opened up substantially.
Services should also begin to catch up with manufacturing which is already doing quite well.
But the current re-opening strategy has dimmed my optimism somewhat.
States have rushed to reopen with vaccination rates far below the levels deemed to be safe for easing social distancing measures substantially.
This is especially true for the more populous and economically important states.
I don't think this is prudent and may result in a renewed rise in infections and re-tightening of restrictions in the future.
Hence, further downgrades to the 2021 growth forecast remain on the table.
Feature Presentation: Aslam Hunani/Rediff.com
Source: Read Full Article