NSE Indices tweaks methodology before RIL-Jio financial demerger
NSE Indices on Wednesday changed the methodology for handling schemes of demerger involving index constituents.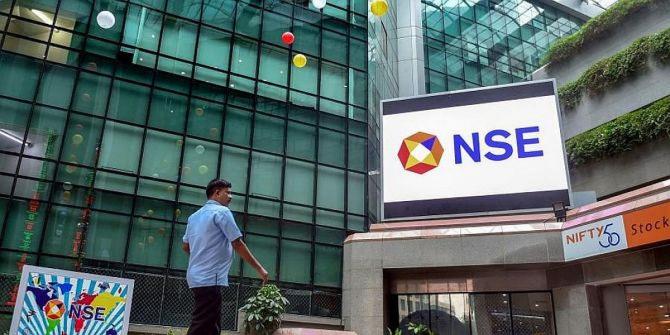 The index provider said a company undergoing demerger would now be retained in its indices.
The move comes ahead of the proposed demerger of Reliance Industries' (RIL's) financial services arm.
Under the rules prevailing thus far, RIL — which has the highest weighting among the 50 Nifty components — would have been required to be removed from the index, resulting in a churn by funds tracking the Nifty index.
NSE Indices said the change in the methodology of Nifty equity indices for the treatment of mergers was in line with global practices and followed feedback received from market participants.
"The change is expected to help reduce churn in index constituents resulting from corporate action involving demergers," the index provider said in a press release, adding that the new methodology would be applicable for demerger schemes approved by equity shareholders on or after April 30, 2023.
RIL has already initiated the demerger process and the scheme is set to be put to vote before shareholders and creditors on May 2.
Jio Financial Services is expected to list separately on the bourses by September 2023.
"This change has timely come ahead of the shareholder approval for RIL and Jio Financial demerger.
"As in the case of the prior methodology, the demerged stock was completely removed from the index after shareholder approval was in place.
"It's quite early but once Jio Financial gets demerged and removed from the index, RIL's weighting can go down by about 60-70 basis points," said Abhilash Pagaria, head-alternative & quantitative research, Nuvama Institutional Equities.
RIL has a weighting of more than 10 per cent in the Nifty50 index, which is tracked by exchange-traded funds (ETFs) and passive funds with assets of over Rs 2 trillion.
NSE Indices said a special pre-open session (SPOS) would be required for the applicability of this new methodology.
Under this, the entity to be spun off would be removed on the third day of its listing.
NSE Indices also specified a formula for arriving at a price of the demerged entity.
Last year, NSE Indices changed the index computation methodology for schemes of amalgamations close on the heels of the announcement of the HDFC Bank-HDFC merger.
Without the change, both stocks would have been deleted from the index, leading to a churn of close to Rs 50,000 crore in the Nifty.
At present, HDFC Bank has a weighting of 9.1 per cent in the index and HDFC has a weighting of 6.2 per cent.
Source: Read Full Article