MFs lap up beaten-down Nykaa, Zomato in April
Mutual funds (MFs) lapped up shares of new-age businesses in April at a time when most of these stocks have recovered sharply from their 52-week lows.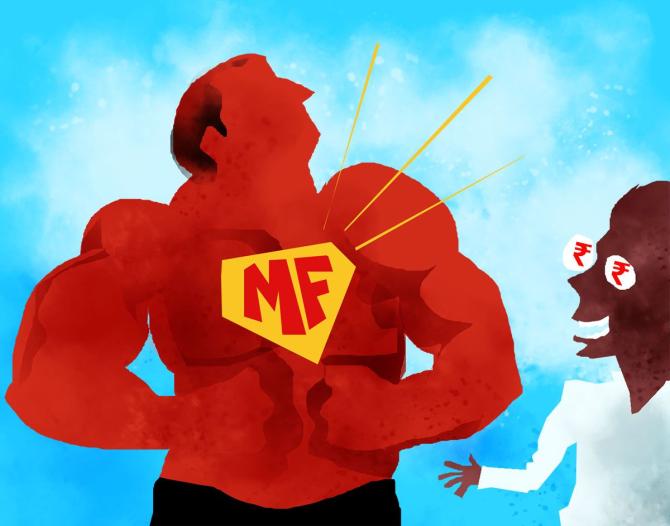 Nykaa and Zomato featured in the list of top 10 most bought shares by MFs last month, with fund houses' holdings in these two stocks rising by over Rs 1,100 crore, shows a report by Nuvama Alternative & Quantitative Research.
Shares of Zomato had staged some recovery in April after remaining subdued for an extended period.
The stock was trading at around Rs 64 at the end of April compared to about Rs 50 at the end of March.
Most brokerages have given a 'buy' rating to the stock given the high growth potential of the food-delivery space.
The stock has corrected a bit in May owing to rising traction for ONDC but analysts expect the government-backed entity not to pose too big a threat going forward.
"We see ONDC as a potential threat to Zomato, only if it meaningfully scales up across categories, allowing it to achieve greater efficiency compared to the walled gardens.
"At its current scale, we do not have enough evidence to alter our base case for Zomato," Motilal Oswal Financial Services said in a report.
On the other hand, shares of Nykaa continue to hit new bottoms.
The stock has lost almost 65 per cent of its value since listing.
Brokerages have maintained 'sell' and 'hold' ratings on the stock due to multiple headwinds.
In a recent note, HDFC Securities highlighted rising competition, more cost of acquisition, softening product margins as factors likely to dent Nykaa's prospects.
It has set a target price of Rs 110 for the stock which last traded at Rs 124 on Friday.
Some brokerages like JM Financial have maintained a bullish stance on the stock expecting it to double in price in coming quarters on the back of improvement in margins and high revenue growth.
The top-buys of MFs also included two pharmaceutical stocks — Cipla and the newly-listed Mankind Pharma.
MFs' holding in Cipla, which has corrected 13 per cent in calendar year 2023, rose Rs 560 crore.
MFs' investment in Mankind Pharma stood at Rs 500 crore at the end of April, the Nuvama report shows.
Infosys drew the highest interest from MFs for the second month in a row.
In March, they had added 17.6 million shares of the IT major and in April they added another 12.8 million shares.
Source: Read Full Article