Market share of PSU general insurers shrinks 800 bps in 5 years: Irdai
The four public sector general insurance companies — New India Assurance, United India Insurance, Oriental Insurance, and National Insurance Company — have lost 800 basis points (bps) in market share in last five years to their private counterparts, the data from the Insurance Regulatory and Development Authority (Irdai) revealed.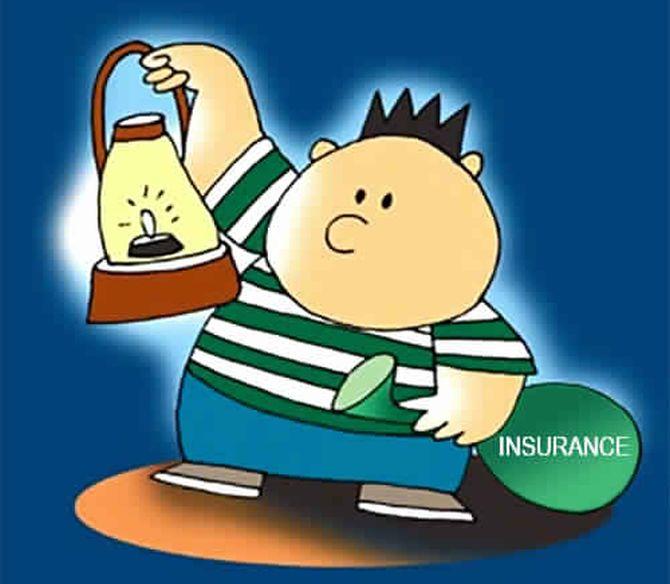 In 2018-19, the four had a cumulative market share of 40.04 per cent, with New India Assurance having a market share of 14 per cent and United India Insurance with a market share of 9.63 per cent.
But, gradually in the past five years, these state-backed firms have lost their market share to private sector players, due to the declining health of their business.
The latest data shows that at the end of FY23, the market share of these firms cumulatively declined to 32.37 per cent — a drop of 803 bps.
Among the four insurers, New India Assurance witnessed a marginal fall in its market share, of just 64 bps, and maintained its position as the country's leading general insurer.
The other three, however, witnessed a considerable erosion in their market standing.
Kolkata-based National Insurance Company saw the most erosion in market share of over 300 bps, followed by United India Insurance (276 bps), and Oriental Insurance (171 bps).
Except for New India Assurance, the state-owned general insurance firms suffered huge losses and have seen a depletion in their solvency margin, leaving limited room to focus on growth.
According to FY22 disclosures, Oriental Insurance suffered a net loss of Rs 3,104 crore; United India Insurance's loss was to the tune of Rs 2,135 crore and National Insurance Company's losses mounted to Rs 1,664 crore.
Among the four state-owned insurers, only New India Assurance reported a net profit of Rs 164.27 crore.
Similarly, the solvency ratios of these three loss-making firms are well below the required solvency margin prescribed by the insurance regulator.
According to disclosures, Oriental Insurance's solvency ratio stood at 0.15 per cent at the end of FY22; United India had a solvency ratio of 0.51 per cent, and National Insurance's was just 0.63 per cent.
The insurance regulator mandates insurance companies to have a solvency ratio of 1.5.
According to the latest premium figures released by General Insurance Council, the industry registered 16.36 per cent growth in gross direct premia to Rs 2.57 trillion in FY23, against Rs 2.21 trillion in FY22.
Premia underwritten by general insurance companies grew 16.20 per cent to Rs 2.15 trillion, while for five standalone health insurers, it increased 25.76 per cent to Rs 26,242.33 crore.
As for the state-run companies, New India Assurance saw a 5.87 per cent increase in premium to Rs 34,487.15 crore.
United India Insurance's premium went up by 12.22 per cent to Rs 17,643.32 crore.
Similarly, premium for Oriental Insurance and National Insurance rose 13.85 per cent and 15.47 per cent to Rs 15,609.57 crore and Rs 15,155.76 crore, respectively.
Source: Read Full Article