JP Morgan sues former executive over Jeffrey Epstein ties, potential damages
video
New details emerge on Prince Andrews' alleged involvement with Epstein
Former prosecutor Mark Eiglarsh discusses Jeffrey Epstein's $500,000 settlement agreement with accuser Virginia Giuffre released in civil lawsuit against Prince Andrew on 'Kennedy.'
JPMorgan Chase & Co. slapped former bank executive Jes Staley with a lawsuit, claiming he protected notorious sex offender Jeffrey Epstein and engaged in sexual assault while working for the company.
"Staley's acts of disloyalty occurred repeatedly, lasted for years, and persisted despite numerous opportunities to correct them," JPMorgan wrote in court filings as it demanded Staley return all of his compensation from 2006 through 2013 – a figure totaling over $80 million, according to Bloomberg. 
The bank filed two complaints Wednesday in Manhattan federal court while also defending against lawsuits from the U.S. Virgin Islands and an unnamed woman, known as Jane Doe 1, who says JPMorgan aided in Epstein's notorious sex trafficking by keeping him as a client. 
The Virgin Islands suit claimed that Epstein used his accounts at the bank to pay for more than 20 sex trafficking victims even as top executives repeatedly flagged troubling abuse allegations against him. 
JEFFREY EPSTEIN'S PARIS APARTMENT BOUGHT BY PLASTICS TYCOON FOR $10.4M
"These women were trafficked and abused during different intervals between at least 2003 and July 2019, when Epstein was arrested and jailed, and these women received payments, typically multiple payments, between 2003 and 2013 in excess of $1 million collectively," according to the unsealed passages.
"Epstein also withdrew more than $775,000 in cash over that time frame from JPMorgan accounts, especially significant as Epstein was known to pay for 'massages,' or sexual encounters, in cash," the complaint against the bank said.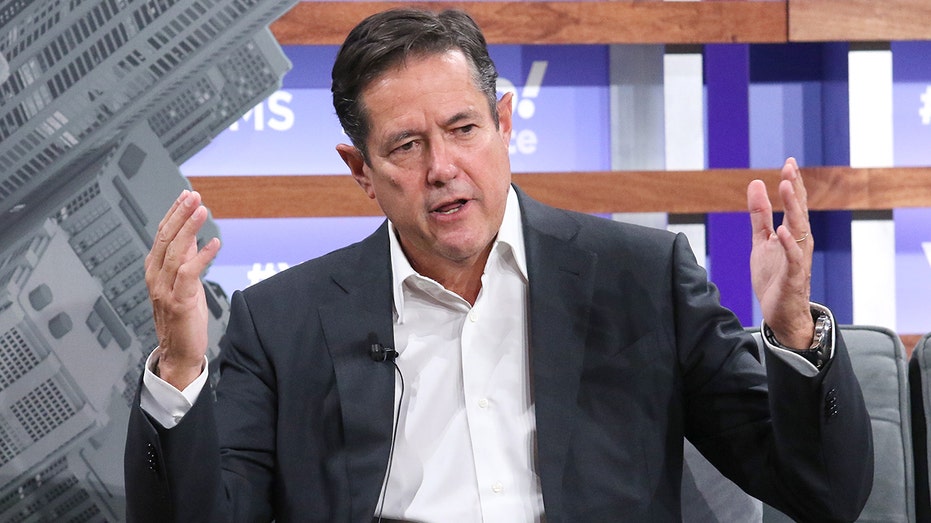 Jes Staley stepped down as chief executive of Barclays PLC under pressure from regulators about how he characterized his relationship with the convicted sex offender and financier Jeffrey Epstein. (Jim Spellman/Getty Images / Getty Images)

JPMorgan in turn has looked to pin that blame on Staley, who the bank accused of "intentional and outrageous conduct" by concealing information about Epstein and putting his own interest over the bank's, Reuters reported. 

Staley is not a defendant in either the Jane Doe or U.S. Virgin Islands lawsuit, but JPMorgan argued that he should pay for any penalties the bank faces as a result of the lawsuits due to his relationship with Epstein. 

VIRGINIA GIUFFRE GETS BOOK DEAL WEEKS BEFORE PRINCE ANDREW SEXUAL ABUSE SETTLEMENT'S GAG ORDER TO LIFT: REPORT

"Staley persisted for years – from at least 2006 until his departure from JPMC in 2013 – in protecting Epstein in the face of attempts by JPMC to end the company's relationship with Epstein, omitted material information, made misrepresentations in the process, and continued to do so," the firm said.

"As a result of Staley's faithless service, JPMC is entitled to recover all compensation paid to Staley during the time period of his disloyalty."
Jeffrey Epstein and Jes Staley (Evan Agostini/Invision | AP, File)

JPMorgan also referred to Doe's accusation that "one of Epstein's friends used aggressive force in his sexual assault of her and informed Jane Doe 1 that he had Epstein's permission to do what he wanted to her.

"Upon information and belief, Staley is this person, who she described as a 'powerful financial executive' she had historically been afraid to identify," the bank said in its complaints.

NYC ANTI-CAPITALIST PROTESTER SCALES CHASE BANK, FAILS MISERABLY

Staley fulfilled a number of roles for the company over several decades from 1979 to 2013, taking the role of chief executive of the bank's asset management operations in 2001 before heading up its corporate and investment banking business in 2009, the BBC reported. He eventually took up the role of chief executive of Barclays PLC. 

Explosive revelations in 2020 revealed Staley's connection to Epstein, which he maintained was a purely professional relationship.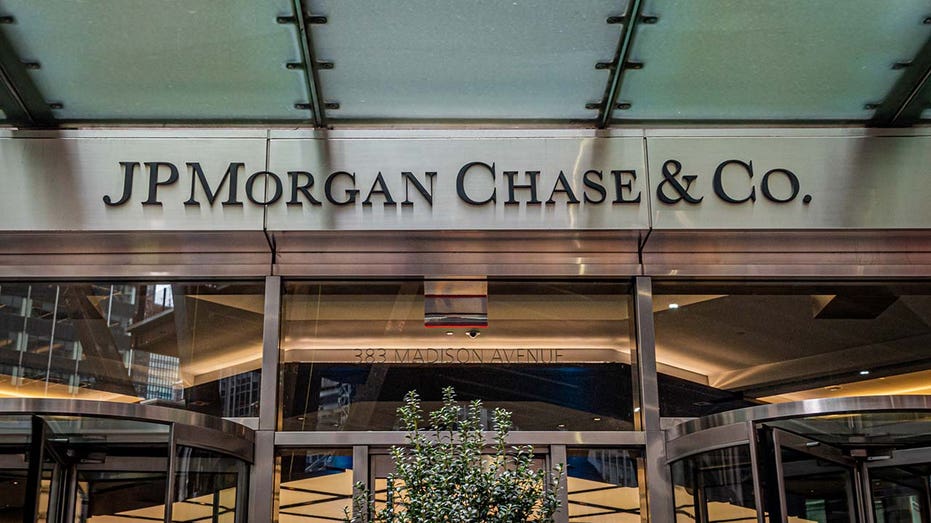 JPMorgan Chase headquarters in New York City (Erik McGregor/LightRocket via Getty Images / Getty Images)

"I thought I knew him well and I didn't… For sure, with hindsight, with what we all know now, I deeply regret having had any relationship with Jeffrey Epstein," Staley said at the time.

Barclays said U.K. regulators didn't find evidence that Staley "saw, or was aware of, any of Mr. Epstein's alleged crimes," but pressure forced him to resign from his post in 2021, the Wall Street Journal reported.

Epstein allegedly committed suicide by hanging himself in a Manhattan jail cell in 2019 while awaiting trial on a federal sex trafficking indictment. 

GET FOX BUSINESS ON THE GO BY CLICKING HERE

Many of his victims were abused on his sprawling compound on Little Saint James, his private island in the U.S. Virgin Islands. JPMorgan has tried to dismiss the lawsuit, pointing out that the Virgin Islands government has already settled with Epstein's estate for more than $100 million.

A JP Morgan spokesperson didn't respond to an inquiry from Fox News Digital. Staley couldn't be reached Thursday.

Fox News Digital's Rebecca Rosenberg and Reuters contributed to this report. 

Source: Read Full Article