Can Maruti Jimny Compete With The Thar?
Jimny will be priced between Rs 12.7 lakh and Rs 15.05 lakh.
India's largest passenger vehicle player, Maruti Suzuki India (MSIL), is eyeing the top spot in the fast-growing sport utility vehicle (SUV) market and priced its five-door off-roader Jimny competitively, starting at Rs 12.7 lakh (Rs 1.27 million).
MSIL already has 31,000 bookings for the Jimny.
Shashank Srivastava, senior executive officer-marketing and sales, MSIL, said that the Jimny may potentially double the current size of the lifestyle SUV market, which is about 45,000-50,000 units a year.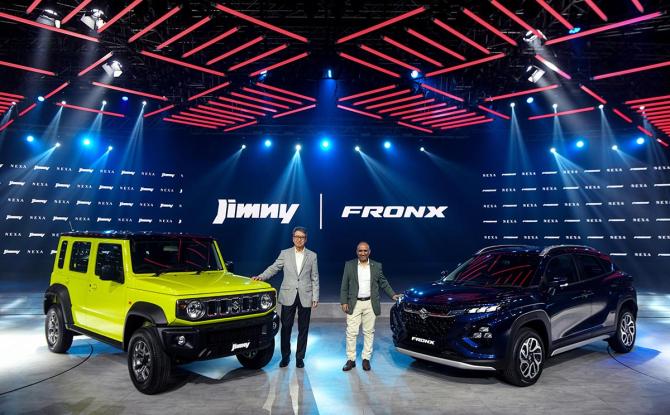 Hisashi Takeuchi, managing director and CEO, MSIL, said that the Jimny will play an important role in its goal of becoming the country's largest SUV maker.
The Indian PV market is fast moving towards SUVs which already constitute about 42 per cent of the PV market, selling roughly 1.3 million units a year.
MSIL sells the Brezza, the Grand Vitara, and now has the Jimny (a direct competition to Mahindra & Mahindra's Thar) and the Fronx.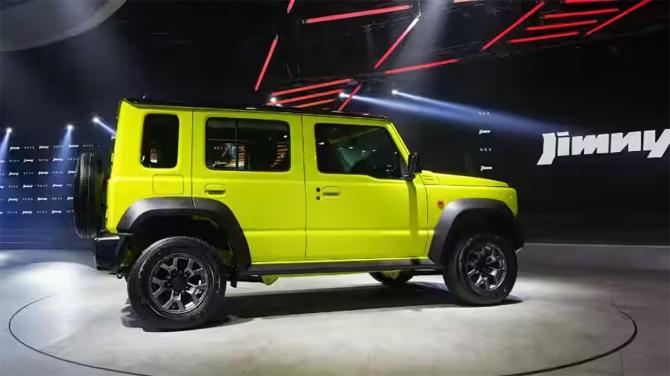 Jimny will be priced between Rs 12.7 lakh and Rs 15.05 lakh (Rs 1.505 million). The company sells the Brezza via its Arena dealerships.
M&M's Thar is available both as a rear-wheel drive and an all-wheel drive.
The all-wheel drive option of the Thar is available at Rs 13.8 lakh-Rs 16.78 lakh (Rs 1.38 million to Rs 1.678 million), while the rear-wheel drive starts at about Rs 10.5 lakh (Rs 1.05 million).
M&M is planning to bring out a five-door version of the Thar, which will then directly compete with the Jimny.
M&M's Thar will be a worthy rival.
The all-wheel drive Thar SUV completed a production milestone of 100,000 units in less than two-and-a-half years of its launch in October 2020.
The Thar 4×4 always had a cult following; it is one of the few old-school off-roaders available.
MSIL has been exporting the three-door Jimny since 2021, and plans to start exporting the five-door version of the car.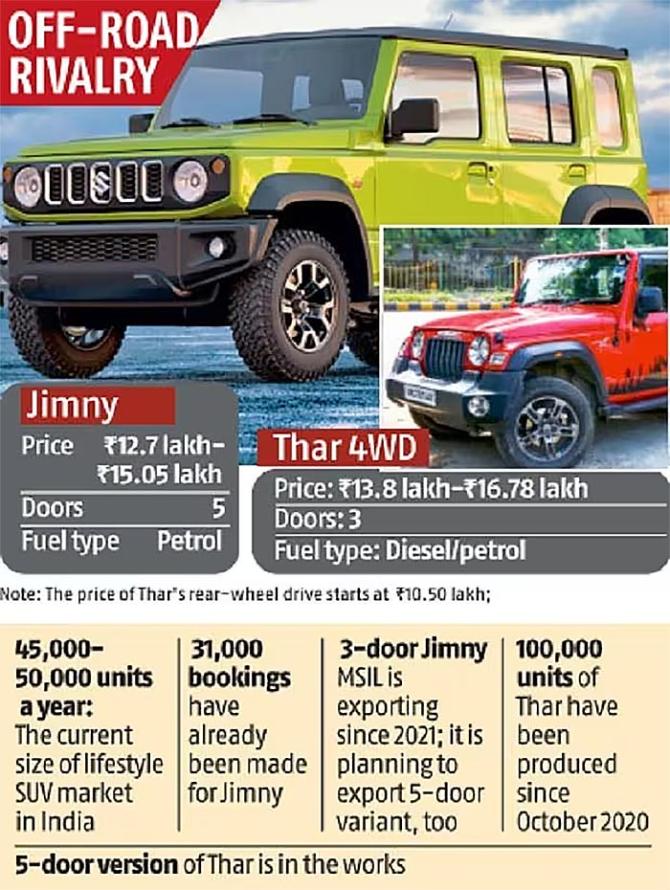 Analysts at Emkay Global recently noted that MSIL expects SUVs to drive its market-share gains in 2023-2024 (FY24) and thereafter.
MSIL expects to outperform the underlying 5-7 per cent industry growth in FY24 and also aims at capturing a market leadership position in SUVs with about 25 per cent share, observed Emkay.
According to the Society of Indian Automobile Manufacturers data, MSIL had an 18.5 per cent share of the utility vehicle market for the April-January period of 2022-23, while M&M had a 17.96 per cent share, and Tata Motors 16.59 per cent.
Srivastava said MSIL enjoys a 50 per cent share of the multipurpose vehicle space where it has models like the Ertiga.
"We have a non-SUV market share in the overall PV space of 65 per cent. When we include SUVs, our overall PV market share comes down to below 45 per cent because our market share last year in the SUV space was only 11.5 per cent," he added.
"SUVs are about 42.5 per cent of the overall PV market, and in 2022-23, it will be 45 per cent. The SUV pie has grown," he had told Business Standard in February this year.
Feature Presentation: Ashish Narsale/Rediff.com
Source: Read Full Article