Bank of Baroda makes Rs 500 crore provision for Go First exposure
Bank of Baroda (BoB) has made prudential provision of Rs 500 crore for exposure to Go First, which has sought bankruptcy protection after the National Company Law Tribunal (NCLT) admitted its plea for voluntary insolvency.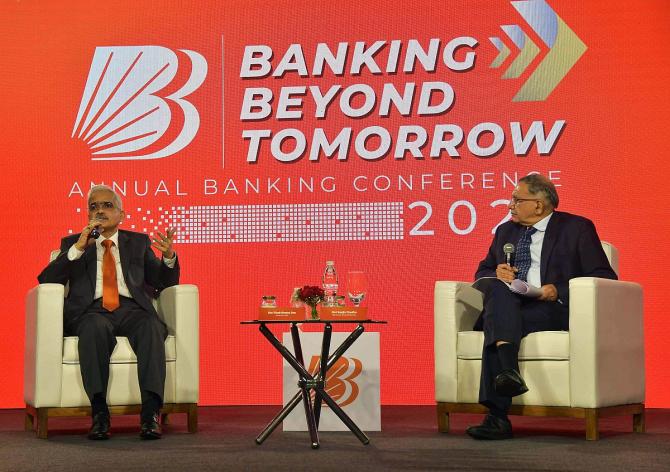 Sanjiv Chadha, managing director and chief executive officer of BoB, said the bank identifies issues in advance and makes provisions if required.
The Mumbai-based public sector lender has an exposure of Rs 1,300 crore to the troubled airline.
This does not include exposure that is guaranteed by the Centre under the Emergency Credit Line Guarantee Scheme.
Out of this exposure, about Rs 1,000 crore is collateralised by tangible securities and by way of corporate guarantees.
In Q4, the bank has gone ahead to make provision of Rs 500 crore for this account.
Which means any potential downside has been fully taken into account and the bank is completely protected as far as this account is concerned, Chadha told the media after announcing results for the March quarter of financial year 2022-23 (Q4FY23).
Its net profit grew 168 per cent year-on-year (YoY) to Rs 4,775 crore in Q4, buoyed by healthy growth in advances and net interest income (NII).
This was the highest quarterly net profit.
In the whole year, its net profit grew 94 per cent to Rs 14,110 crore from Rs 7,272 crore in FY22.
The board of directors recommended a dividend of Rs 5.5 per share (of face value Rs 10 each) for FY23, subject to requisite approvals, the bank said.
Its capital adequacy ratio (CAR) stood at 16.24 per cent with common equity tier-I of 12.24 per cent at the end of March.
While the bank did not hint at any plans to raise capital through equity shares, it would raise up to Rs 2,000 crore through debt capital instruments like additional tier-I bonds and tier-II bonds in FY24.
BoB's NII, which is interest revenues minus interest expenses, grew 33.8 per cent YoY to Rs 11,525 crore in Q4, compared with Rs 8,612 crore a year ago.
Its net interest margin improved 45 basis points YoY to 3.53 per cent in Q4.
The bank's advances grew 18.5 per cent YoY to Rs 9.69 trillion in FY23.
In advances, retail grew 26.8 per cent YoY to Rs 1.78 trillion at the end of March.
The bank has guided for 13-14 per cent growth in credit in FY24.
Total deposits increased 15.1 per cent YoY to Rs 12.03 trillion in FY23.
The asset quality profile improved with gross non-performing assets (NPA) declining to 3.79 per cent in March from 6.61 per cent a year ago.
Net NPA declined to 0.89 per cent in March, as against 1.72 per cent last year.
Its provisions and contingencies declined by 62 per cent YoY to Rs 1,421 crore.
The provision coverage ratio for bad loans improved to 92.43 per cent in March from 88.71 per cent a year ago.
Source: Read Full Article