'Adani affair overshadowed Budget's stability, prudence'
'That is the one headline the world is reading about India, and it is a potentially damaging story…'
'I don't think a panic mentality has set in, but this story is one that investors and market watchers are absolutely seized with.'
"I think the government calculated that the best strategy in a major election year was to not rock the macroeconomic boat," says Milan Vaishnav, Director and South Asia Fellow at the Carnegie Endowment for International Peace who focusses on India's political economy, governance and electoral behaviour.
"You want to enter elections with a feel-good feeling, and there's no better way to do that than focus on growth and keep inflation in check," Dr Vaishnav says in an e-mail interview with Rediff.com's Archana Masih.
What are some of the highpoints of this Budget, the top 5 takeaways?
I think the biggest headline is the increase in capital expenditure. The central government's capex has soared from 1.7% of GDP to 2.7% of GDP in just three years.
The capex rise in FY24 represents a 37% year-on-year increase from the previous year. A big push for infrastructure has been a leitmotif of the Modi government, especially in the second term, and this Budget sticks to that script.
A second big headline is the government's overall fiscal prudence. The finance minister stayed true to her pledge that the FY23 deficit would stick to the budgeted target of 6.4% of GDP and the Budget places the FY24 deficit at 5.9% of GDP, a number that is in line with market expectations.
The boost in capex was made possible almost entirely to cuts in food, fuel, and fertiliser subsidies, a trade-off that most economists have cheered.
A third headline, somewhat buried under the above, is expenditure compression. According to Sajjid Chinoy of JP Morgan (external link), revenue expenditure (net of subsidies and interest) was around 7.4% of GDP pre-pandemic, grew to 8.3% in the pandemic year, but has declined since. That share is pegged at 6.7% in FY24. What this means in practice is twofold:
First, the overall fiscal impulse of the Budget is negative. Second, welfare spending is on the chopping block. As Yamini Aiyar of the Centre for Policy Research noted in the Hindustan Times, the downside of the capex surge is the marginalisation of welfare provision.
From MGNREGA to health and education, spending has either been cut significantly or is, at best, stagnating. This could have ramifications for millions of Indians who are still reeling from pandemic-era shocks.
The fourth major headline relates to changes to personal income tax. The finance minister announced the government's intention to raise the exemption limit on personal income tax from Rs 5 to Rs 7 lakhs if they enroll in a no-exemptions based tax regime. This is an effort to nudge people toward the new system and away from the old regime, which is riddled with exemptions.
A final takeaway relates to the revenue side of the house. It is not totally clear how the government will meet its revenue targets this year given underperforming disinvestment receipts.
Going forward, this challenge will only grow in nature as the government will have to consolidate the deficit even further while trying to maintain its core capex thrust. This is an area to watch.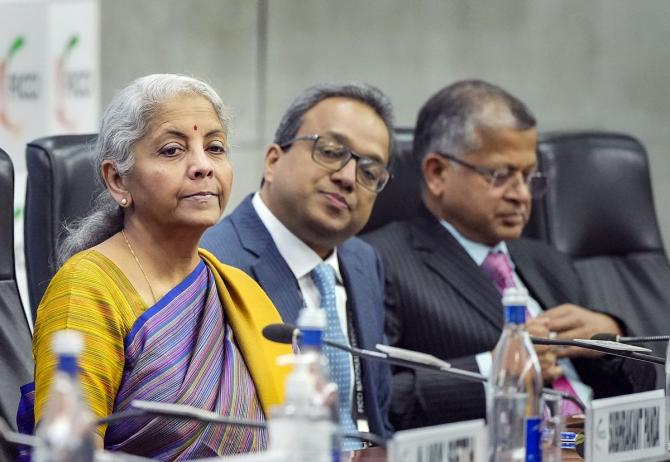 Would you call this a populist Budget or has the finance minister been able to deftly strike a balance between growth and fiscal prudence?
I would not call this a populist Budget. I think, all things considered and given the constraints, this was a relatively prudent Budget. But some commentary has concluded from this that there were no electoral signals given in this Budget; I do not think that is the right conclusion.
There is a big increase for the Jal Jeevan Mission, the core element of the government's plan to provide universal piped water access. This will appeal to many rural citizens and those living below the poverty line.
There was a big push to provide welfare to tribals through the newly announced Prime Minister's Particularly Vulnerable Tribal Groups Development Mission.
Over the past two decades, Adivasis have become an increasingly important constituency of the BJP. The finance minister announced credit guarantees and other incentives for small and medium enterprises, appealing to the trader and business base of the party.
There was mention of increasing investment in handicrafts for artisans, something that will benefit various constituencies including Dalits and women. So, all in all, I would not say this was a Budget that was devoid of electoral or political content.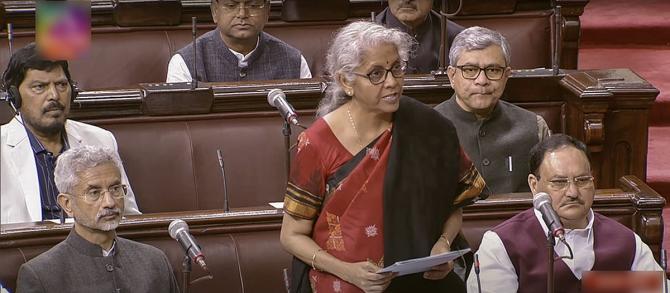 What implications is this Budget likely to have on the assembly elections this year and the General Election in 2024? Particularly keeping in mind the fact that this is the last full Budget before 2024.
I think the government calculated that the best strategy in a major election year was to not rock the macroeconomic boat. You want to enter elections with a feel-good feeling, and there's no better way to do that than focus on growth and keep inflation in check.
Broadly, this Budget has been welcomed by the markets and that's a sign of their confidence in this government's macroeconomic management.
I think the other thing to keep in mind is that the government, especially one that is as savvy as this one, can incorporate many pre-electoral touches into next year's Budget even though, in theory, it is strictly supposed to be a vote on account. But that is a norm which has been violated before.
What are some of the government schemes or promises in this Budget that can win political dividends for the BJP in 2024?
There are many. The changes to the tax regime, both raising the exemption limit and cutting rates, will help bring the middle class and high income Indians along, respectively.
Business is cheered by the capex thrust and the emphasis on investment. There are a number of schemes targeting the rural sector, including an agriculture accelerator fund and a smaller scheme to assist fishermen.
As I mentioned above, given the fact of elections in the north east this year, the schemes targeting tribal welfare will be highly touted on the campaign trail. And the focus on water, as with the previous focus on sanitation, cooking gas, and electricity, will provide tangible benefits to ordinary households.
It remains to be seen how these schemes are implemented and communicated, but the signals to key constituencies are clear.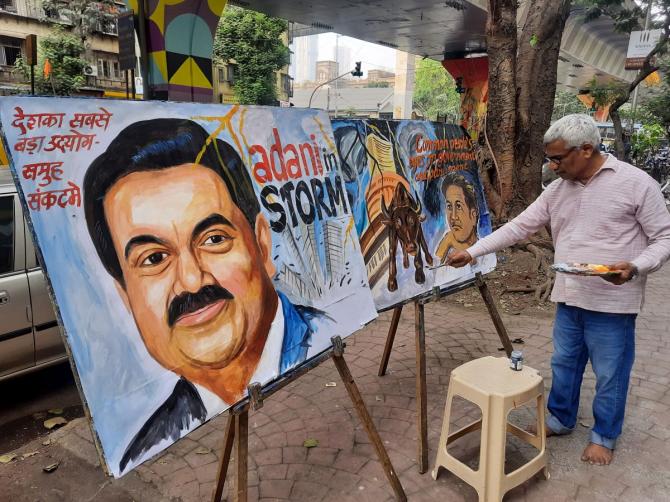 What message does this Budget send out to the global financial community about the India story?
I think the Budget overall conveyed a sense of stability, prudence, and conservatism. But one has to point out the entire exercise was overshadowed by the Adani affair.
That is the one headline the world is reading about India this week, and it is a potentially damaging story insofar as it renews concerns about cronyism and weak regulators and fuels a perception that India's own infrastructure build-out will be adversely affected given the centrality of Adani in sectors stretching from airports and ports to green energy and roads.
I don't think a panic mentality has set in, but this story is one that investors and market watchers are absolutely seized with.
Feature Presentation: Aslam Hunani/Rediff.com
Source: Read Full Article