Trump's Top Evangelical Supporters Are Sticking Firmly By Kavanaugh
President Donald Trump's top evangelical advisers have weighed in on the side of his embattled Supreme Court nominee Brett Kavanaugh.
After hours of angry denials from Kavanaugh and emotional testimony from Christine Blasey Ford, the woman accusing him of sexual assault, the evangelical leaders took to Twitter and Fox News to voice their opinions.
Robert Jeffress, pastor of First Baptist Dallas Church in Texas, said that by believing Kavanaugh's accuser, Democrats are "trying to destroy the very foundation, not only of our American legal system, but of all of human civilization since the days of Moses."
"Once we take that presumption [of innocence] away from the accused and give it to the accuser, we're going to have nothing but chaos," Jeffress said during an interview on Fox Business on Thursday night.
Ralph Reed, founder of the Faith and Freedom Coalition, called Kavanaugh's testimony "forceful, eloquent, substantive, and compelling." 
Jack Graham, pastor of Prestonwood Baptist Church in Plano, Texas, also found the judge's testimony "compelling."
Franklin Graham, son of the famed evangelist Billy Graham (and unrelated to Jack), called the hearing an embarrassment.
The leaders, many of whom are part of Trump's informal evangelical advisory board, have often chimed in on social media to support the president's policies and decisions. 
Overall, white evangelical Protestants have long been one of Trump's most reliable groups of supporters. Kavanaugh's nomination brought many evangelicals closer to a vision they held as they voted for Trump in 2016 ― a Supreme Court packed with conservative justices who could together restrict abortion access and promote other conservative Christian issues.
A new Marist poll demonstrates just how far some evangelicals are willing to go to fulfill that vision. One question posed to the nearly 1,000 people surveyed between Sept. 22 and Sept. 24 asked whether Kavanaugh should be confirmed to the Supreme Court if Blasey's allegations against the judge are true. Of the 19 percent identified as white evangelical Christians, 48 percent said he should, while 36 percent said he shouldn't and 16 percent were unsure.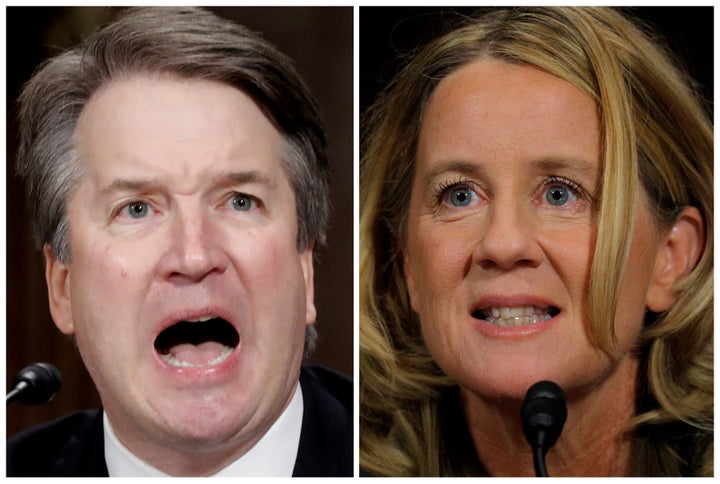 Some evangelicals fear that their fellow believers' reactions to Blasey's allegations set a dangerous precedent for sexual abuse survivors. Rachael Denhollander, the first woman to speak out against former USA Gymnastics doctor Larry Nassar, has said part of the reason she waited for years to report her abuse was that she had watched fellow evangelicals "eviscerate" victims who spoke out against much-loved political candidates, pastors, teams or ministries.
In a tweet thread last week, she said that her community's reactions showed her what they really thought about abuse and about victims.
"I knew it meant if faced with a choice between a survivor and their favorite 'whatever,' they'd attack the survivor," she wrote.
Source: Read Full Article