Trump holds campaign rally in Arizona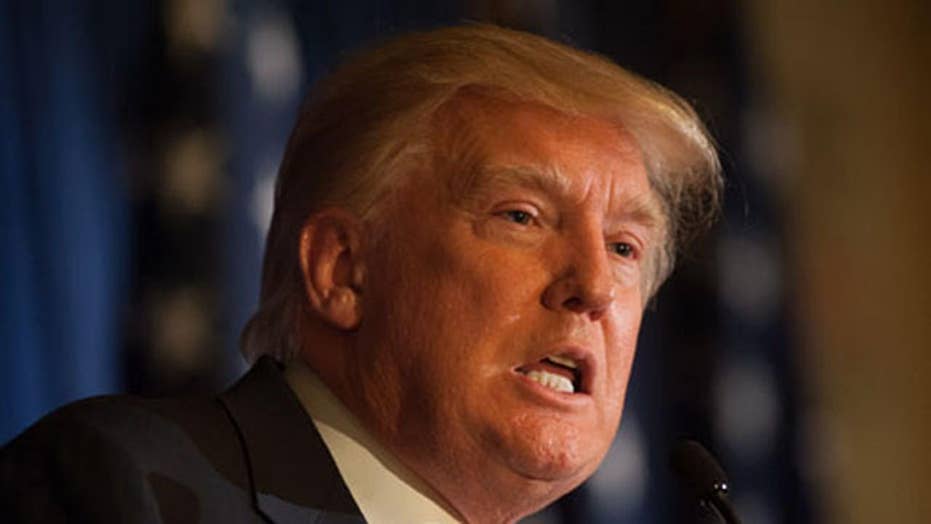 Trumps speaks at 'Make America Great Again' rally in Arizona
The president speaks to supporters in Mesa, Arizona.
President Trump was in Arizona Friday night, where he held a campaign rally for Republicans ahead of next month's midterm elections.
Trump kicked off the event by taking aim at Democrats, describing them as an "angry, unhinged mob," adding that "the choice for every American could not be more clear than it is right now."
"Democrats produce mobs, Republicans produce jobs," he said.
He also referenced Sen. Elizabeth Warren, saying that he could "no longer" refer to her as "Pocahontas" since "she has no Indian blood."
Earlier this week, the Democratic lawmaker from Massachusetts released her DNA test results to The Boston Globe, and then to the public. The results revealed "strong evidence" Warren had a Native-American ancestor dating back six to 10 generations.
Trump welcomed Senate candidate Martha McSally to the stage during the event. McSally, who is facing off in Arizona against Democratic Rep. Kyrsten Sinema, described her as "a great veteran" and "a great fighter, a warrior." McSally was an Air Force colonel and combat fighter pilot.
The president also praised Arizona Rep. Andy Biggs on Twitter on Friday.
"Congressman Andy Biggs is doing a great job for Arizona and our Country!" Trump said in response to a tweet from Biggs, who said it would "be an exciting day in Arizona with" the president "in town."
Trump's rally comes on the heels of a Saudi Arabia state media report confirming that Jamal Khashoggi, the activist and writer who disappeared at the Saudi Consulate in Turkey earlier this month, was killed in a fight there.
"Discussions between citizen Jamal Khashoggi and those who met him while he was in the Saudi Consulate in Istanbul led to a brawl and a physical altercation, which led to his death," a statement provided on state television said, according to The Wall Street Journal.
State media also quoted prosecutors as saying 18 Saudi unidentified nationals are being held on suspicion of being involved in the Washington Post columnist's death.
Khashoggi, who had written critically of Saudi Crown Prince Mohammed bin Salman, disappeared two weeks ago during a visit to the consulate in Istanbul.
Fox News' Matt Richardson, Alex Pappas, Brooke Singman and The Associated Press contributed to this report.
Source: Read Full Article